Yes, Build Lakewood Helped Save Healthcare For Our City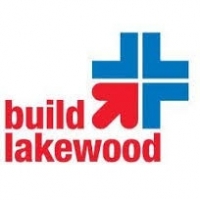 I was cleaning my garage when a neighbor stopped for a visit. She saw my Build Lakewood yard sign and asked, "what's the group about?" After sharing my response, her reply was: "Wow! You guys saved healthcare for Lakewood."
Her reply got me thinking. Yes, our past efforts last fall to help neighbors sort through the noise and distorting information is now allowing the soon-to-be-built healthcare facility in Lakewood to serve the 21st century medical and emergency needs of our residents for decades to follow.
On November 8th, we'll have the opportunity to endorse the unanimous voted of City Council and keep high-quality healthcare in Lakewood by voting FOR the referendum. Before casting your vote, I would like to share undisputable facts, such as:
At no cost to taxpayers, voting FOR the referendum keeps high-quality, 21st century healthcare in Lakewood for many years to come. That's right, no cost to taxpayers.
A vote FOR means the Cleveland Clinic builds and invests roughly $36 million in a new, modern medical center in Lakewood that provides uninterrupted emergency care available 24/7/365.
It means your healthcare experience won't need to change when voting FOR the referendum, as we'll continue to appreciate primary care and specialty outpatient programs, like geriatrics, cardiac care, and diabetes care.
Better yet, a vote FOR requires the Clinic pays Lakewood an additional $19.6 million for transition costs and to help the City of Lakewood redevelop the old site; meanwhile $32 million is being deposited into a new Lakewood foundation dedicated to improving our community's health.
As well intended as those who might choose to vote against the referendum, their vote won't reopen the outdated Lakewood Hospital. In other words, if this issue fails, taxpayers will have wasted untold time, legal fees and millions of dollars in other costs while not ensuring our city's healthcare future.
On November 8th, Lakewood voters have the opportunity to keep our city moving forward and keep high-quality healthcare available to our residents. When you see the unvarnished facts, I believe you'll recognize that the choice is clear. We need to keep quality healthcare in Lakewood. Please join me in voting FOR the referendum.
Jim Kenny is a +20 year resident of Lakewood.
Jim Kenny
Jim Kenny is a +20 year Lakewood resident.
Read More on Letters To The Editor
Volume 12, Issue 19, Posted 5:46 PM, 09.13.2016