Importance Of Conducting Business Needs Analysis To Ensure Proper Insurance Coverage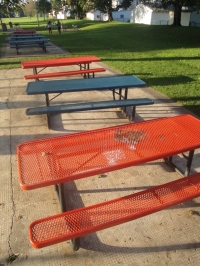 If you are one of our community's important Lakewood business owners, you need to know how much insurance you will require. This can be overwhelming and challenging. It is essential that you have the appropriate insurance policy in place, should you need to make a claim. Having the proper coverages can save a small business a lot of money in the long run.
Conducting a Business Needs Analysis is the first process you should know in evaluating your insurance needs. A Business Needs Analysis will provide you with a better idea of what kind and how much insurance would be the optimum for your type of business. Purchasing liability, property and health insurance, in addition to Worker's Compensation, can be quite expensive, so finding out exactly what coverages and how much of each insurance coverage you need is critical.
Evaluating your business is the first step. In order for your agent to properly quote your business, you must accurately analyze the different liabilities and assets which directly affect the business. These include: Property – all equipment, real estate and other assets. Business Volume – the amount of accounts receivable and the average cash flow of the business. Salaries – how much you pay yourself and how much you pay all employees the company has. Overhead – the cost of running the business including rent, utilities and other miscellaneous expenses.
You should also take into account future trends in Cleveland and the state of our local Lakewood economy as this may have an impact on your business in the future. Once you have compiled these figures, you can then better determine your company's insurance objectives and determine what type of insurance plan would be optimal for your business.
The second step for determining your insurance needs involves estimating your business' potential for losses. These includes fire, theft, property damage, an employee's legal action or losses due to economic hardship, etc. Once you have evaluated your assets and liabilities, you will be much better prepared to determine how much insurance your company will need. You will want adequate coverage for your assets so make an accurate assessment of potential risks to your property to get adequate coverage.
Usually the higher the premium, the higher amount of coverage, as more assets will be covered. Making sure you take into account any high risk factors so all potential risks will be ascertained for your business is crucial. One way an insurance company can help you save money on your premium is to advise you to choose a higher deductible. If you choose this route, you will pay less for your policy. Make sure you get the right amount of insurance depending on what your company can afford.
The law requires your business to carry Workers' Compensation insurance. Consult with your company's lawyer or financial advisor to determine how much your company may need and what type of package would be optimal for you and your employees. Comprehensive coverage might be recommended for your business if you have several employees and own the business property. Group health and life insurance along with disability, property, flood and fire insurance can often be included in your commercial policy.
Choosing an experienced insurance agent is an important component to obtaining the right amount of insurance for your business. A knowledgeable agent can help you perform your needs analysis, and ensure that you have the proper coverage so you can focus on your business and know you are in good hands.
Choosing an insurance company with a reliable reputation and solid expertise will give you greater peace of mind if any unfortunate event befalls your business. The last thing you need if you have to make a claim is headaches or being left on hold on the phone. Have your business appraised periodically to adjust the level of insurance you will need on an ongoing basis. Because business finances and assets change over time, the amount of insurance you might need can also be adjusted to reflect your changing needs.
Mary Bodnar is Marketing Manager as well as Licensed Property & Casualty Insurance Agent for Gordon Tower Insurance Agency at 14701 Detroit Ave, Suite # 362 Lakewood 216-663-7777.
Mary Bodnar
Mary Bodnar is Marketing Manager as well as Licensed Property & Casualty Insurance Agent for Gordon Tower Insurance Agency at 14701 Detroit Ave, Suite # 362 Lakewood 216/663-7777. She is also professional freelance writer who has been published in a wide range of newspapers and magazines – Great Lakes Mariner Magazine, Your Boat Connection, Cleveland/Akron Family Magazine, Lake Erie Living Magazine, CBC (Cleveland Business Connect) Magazine, Cleveland Jewish News and many other newsletters and publications over the years. She is also Editor and Press Agent for the book "Music of Our Spheres: A Collection of Ruminations" by Dillon Bodnar available on Amazon.com. She is co-host of Word Lovers Writers Retreats in Lakeside, OH w/writer friend Claudia Taller. In addition she was the Theater Critic for the Lakewood Observer Newspaper as well as being a regular contributing writer covering human interest stories for the Lakewood Observer. Mary also conducted all the extensive interviews with five ordained women that formed the core of the multi-media production "Making Waves" play. She is also an established workshop presenter and has shared her love of poetry, not only through her dance performance programs but as a poetry writing educator with a variety of groups. Her Odes Writing Poetry Workshop has received accolades from attendees. As a volunteer, she also writes and is the copy editor for her church website and other church publications.
Read More on Business News
Volume 12, Issue 12, Posted 5:02 PM, 06.07.2016