Robin Suttell Named 2016 Taste Of Lakewood Blogger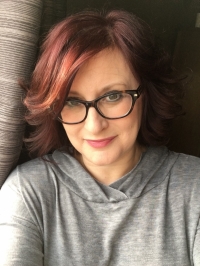 Journalist-turned-PR-professional Robin Suttell has been named the 2016 Taste of Lakewood Blogger. Suttell is writing about her visits to restaurants that are participating in the 13th Annual Taste of Lakewood, the community's largest food event that highlights the city's eclectic mix of award-winning restaurants and food purveyors.
Suttell, a Lakewood resident for over 20 years and experienced journalist, combines her professional experience with her love of food and all things Lakewood in this role.
"Throughout April and May, I'll be helping the Lakewood Chamber of Commerce guide you through the city's diverse, dynamic and ever-growing food scene," Suttell said. "During this time, we hope to make you hungry enough to not only visit these establishments but also come to the Taste of Lakewood on June 5 at Madison Park for a great day of eating, music, and fun."
The Taste of Lakewood blog is a key component of the overall marketing strategy devised by Taste of Lakewood co-promoting sponsor Convey360. "The event marketing is designed to provide the tools to excite the community to become involved with the event — even before it begins. Stamped menus and receipts in restaurants, photos diners post on Instagram that automatically appear on the event website, and interaction with our blogger are just a few ways we set out to achieve a grassroots, community-driven experience," said Cindy Lowrey, owner of Convey360.
Stay connected with the Taste of Lakewood through Suttell's blog on www.tasteoflakewood.com and through social media: facebook.com/tasteoflakewood, twitter.com/tasteoflakewood, and instagram.com/tasteoflakewood. Use the hashtag #tasteoflakewood when posting, and your tweet or post will appear on www.tasteoflakewood.com. Sharing photos and information about the event and engaging regional foodies helped to attract over 13,000 people to the Taste in 2015. Event organizers are expecting an even larger crowd at this year's event. Come savor the Taste!
Read More on Business News
Volume 12, Issue 11, Posted 3:42 PM, 05.10.2016