Great Lakes Science Center Welcomes New Vice President Of Development Patrick Ertle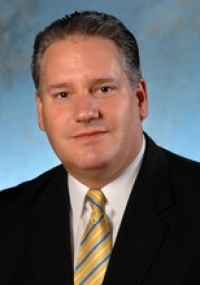 Great Lakes Science Center is proud to announce the newest member of its senior management team, Vice President of Development Patrick J. Ertle, Esq.
Ertle brings more than 20 years of executive level nonprofit development/advancement experience to his new role at the Science Center.
"We're so thrilled to bring Pat onboard with us here at the Science Center," said CEO Dr. Kirsten Ellenbogen. "Pat is a Cleveland-area native who really understands the development terrain in Northeast Ohio and has the experience necessary to help us reach our future development funding goals."
Ertle taught theology at St. Ignatius High School while pursuing his law degree and went on to serve as general legal counsel for 21 corporations of the Cleveland Catholic Diocese before entering the nonprofit development field. For the past 15 years he directed numerous development teams and programs at several Cleveland nonprofits including the Cleveland Clinic Foundation, University Hospitals Health System and John Carroll University. He was responsible for creating the Diamond Advisory Group at UHHS and the Magis Advisory Group at JCU.
Ertle has been a licensed attorney in the State of Ohio since 1990, earning his juris doctor degree from Cleveland-Marshall College of Law, and a bachelor's degree in classical languages and English literature from Borromeo College of Ohio. He has served on the board of directors for 21 corporations of the Catholic Diocese of Cleveland, St. Ignatius High School, St. Augustine Academy, and L'Arche Cleveland as well as the BNY-Mellon National Charitable Advisory Council and St. Edward High School Development Advisory Committee.
He and his wife reside in Lakewood and enjoy spending time with their four children and four grandchildren.
Joe Yachanin
Director of Communications at Great Lakes Science Center
Read More on Business News
Volume 12, Issue 7, Posted 4:44 PM, 03.29.2016