RNC Host Committee Vice Chair Joe Roman Kicks Off Chamber Speaker Series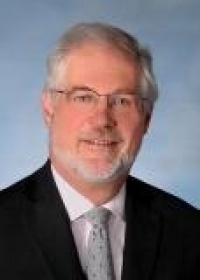 On January 22nd, 2016, the Lakewood Chamber of Commerce will host a luncheon with Mr. Joseph Roman, CEO & President of the Greater Cleveland Partnership and Vice Chair of the 2016 Republican National Convention Host Committee. Mr. Roman's presentation is titled "Your Business, Your Community and the 2016 RNC."
The Republican National Convention expects to welcome an estimated 50,000 visitors, delegates and media to Cleveland. How can Lakewood participate in the activities surrounding the RNC? How can our community attract some of the visiting spectators, delegates, and media? What's the best way to bring RNC attendees into Lakewood to shop & dine? Bring your questions to this event and learn first-hand about how to raise the visibility of your business.
Save these dates for the remaining events in the 2016 Speaker Series: Friday, April 15th: Stephanie Sheldon, CEO & Founder of The Cleveland Flea, Thursday, July 14th: Meet The Brewers, and Friday, October 21st: Mr. Armond Budish, Cuyahoga County Executive. The Lakewood Chamber of Commerce is proud to host these four presentations that feature headline speakers who will discuss some of the region's most interesting and relevant topics.
All of this - plus the Annual Awards Luncheon, the Taste of Lakewood, the New Teachers Luncheon and more - it's a great time to be, or to become, a member of the Lakewood Chamber of Commerce. To quote our tagline, "We're in business for your business."
For more information on Lakewood Chamber of Commerce events visit lakewoodchamber.org/events.
Read More on Business News
Volume 12, Issue 2, Posted 5:45 PM, 01.19.2016