Lakewood Chamber Of Commerce Announces 2016 Speaker Series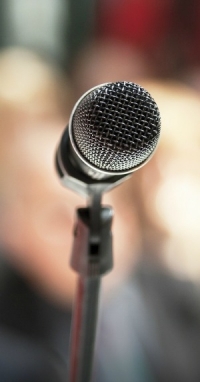 The Lakewood Chamber of Commerce announces the 2016 Speaker Series, four quarterly presentations featuring headline speakers who will discuss some of the region's most interesting and relevant topics.
On January 22nd, 2016, the Chamber will host a luncheon with Mr. Joseph Roman, CEO & President of the Greater Cleveland Partnership and Vice Chair of the 2016 Republican National Convention Host Committee. Mr. Roman's presentation is titled "Your Business, Your Community and the 2016 RNC."
The second event in the series is a luncheon on April 15th. Ms. Stephanie Sheldon, CEO & Founder of The Cleveland Flea, will present "Rising Strong: The Cleveland Flea as an Innovator of Leading and Working in a Post-Industrial Rust Belt City."
On Thursday, July 14th, the Chamber will host "Meet the Brewers," a discussion on the emerging brewing industry, with a beer tasting featuring four local breweries.
The Speaker Series concludes with a luncheon on October 21st. Mr. Armond Budish, Cuyahoga County Executive, will speak on the topic: "What County Government is Doing for Your Business."
Each event in the series can be purchased separately, or the entire series can be purchased at a discount before January 15th. The Speaker Series headlines an exciting 2016 event calendar that also includes the Chamber's most popular established events such as the Annual New Teachers Luncheon, the Community Leaders Breakfast with Lakewood City Schools, the Chamber's Annual Awards Luncheon, and the Taste of Lakewood.
For more information on Lakewood Chamber of Commerce events visit lakewoodchamber.org/events.
Read More on Business News
Volume 12, Issue 1, Posted 6:19 PM, 01.05.2016