Mark A. Schneider For City Council: A Career Spent In The Service Of Others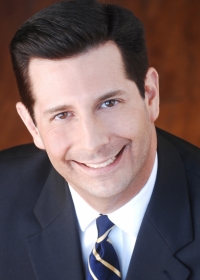 I am proud to be running for Lakewood City Council, Ward 3. The support I received in the primary election is humbling. I have enjoyed meeting so many residents at their doors and at community events. I promise to fight for the residents of Ward three on the issues that matter: safety, economic development, city services, transparency, and accountability.
I am proud to be endorsed in this race by the Northshore Federation of Labor, AFL-CIO, the Cleveland Building and Construction Trades Council, the Fraternal Order of Police Lodge 25, Teamsters Ohio D.R.I.V.E., the United Auto Workers C.A.P. Council, and many other union locals.
This run for office is an expression of the civic duty that has driven my entire career in public service. If elected, I plan on bringing my unique experience at the state, county and local levels of government to task for the prosperity and progress of Lakewood.
I will focus on economic development as a priority to continue the positive trend Lakewood is on and utilize even more public-private partnerships to enhance our growing, vibrant business community.
I will address public safety by coordinating residents with police and prosecutors to bring about a new era of community-based policing and prosecution.
I will approach our City's budgeting process in a responsible manner, searching for cost savings through regional cooperation with surrounding communities, to ensure that we keep the high level of services we have come to expect, and deserve, while remaining a community of destination for working families.
I will fight for inpatient care at Lakewood Hospital. Over 80 percent of the residents that I have met at the doors in Ward 3, particularly the elderly, depend on Lakewood Hospital as their primary source of inpatient health care. I will exhaustively pursue all opportunities to meet that demand of Ward 3 residents. While I respect the individuals who serve on the Hospital Association Board, Council must conduct its own, independent examination of the current state of Lakewood Hospital, and its own independent examination of the strategic decisions that must be made for its long-term future. Council must have all necessary tools at its disposal, including independent corporate counsel, a real estate broker, and an investment bank if necessary. Most important, all deliberations must be public and transparent in order to make this a community process. Members of the Save the Hospital movement should be a real part of this evaluation process to ensure that all paths are included and evaluated. Council, in ensuring the long-term viability of our health care system, needs to address the very real need for inpatient acute treatment at whatever capacity our community can support.
When I opened up a law office in Fairview Park years ago, and ultimately made the decision to move to the West Side, I could have lived in any city. I chose Lakewood to make my home because it is a vibrant, progressive community, filled with friends. Lakewood is teeming with proud citizens who contribute every day to make our community better. Having spent my entire career in public service, I have always felt it was my civic duty to give back to my community. That is why I ask for your vote this November 3.
My career spent in public service has prepared me well for this position:
After graduating from the Ohio State University College of Law, I began my legal career as an Assistant Prosecuting Attorney in the Office of the Cuyahoga County Prosecutor. After handling thousands of violent felony cases, at the age of twenty-nine, I was promoted to the elite Major Trial Unit, responsible for countless prosecutions of homicide and sexual assault, including Capital murder prosecutions. My time as an Assistant Prosecuting Attorney allowed me to aid victims of crime in their darkest hours and to fight for the safety of Lakewood and every community in Cuyahoga County.
In November of 2008, I was elected to the Ohio House of Representatives. As a State Representative, I worked with local officials and businesses throughout Northeast Ohio to create jobs. Notably, I fought for and received over $5.5 million in state assistance to leverage many times that in private investment to bring over 400 new, good-paying jobs to Northeast Ohio. In addition to my work with Northeast Ohio businesses and local governments, I was a primary sponsor of the Ohio Film Tax Credit, responsible for thousands of new jobs in this state. I also was a primary sponsor of the Technology Transfer Bill, which allows public universities to have a financial stake in technology created on their campuses, facilitating the creation of new start-up companies. I also supported the renewal of the Third Frontier Program, an innovative program that has created thousands of local jobs in Northeast Ohio.
Since leaving office at the end of 2010, I have worked for the City of Parma Heights as an Assistant Law Director and Assistant Prosecuting Attorney. I have enjoyed my work in local government, advising the Mayor and his administration, City Council, and all of the City's Boards and Commissions. Like Lakewood, Parma Heights is called upon to perform more for its citizens with less resources and revenue from the State. In addition to fighting for the safety of the City, I played a key role in creating the City's Community Reinvestment Area and Community Improvement Corporation, innovative economic development tools that the City utilizes to attract investment.
That experience will allow me to hit the ground running to get things done for Ward 3. I am also a member of St. Luke's Parish, the Lakewood-Rocky River Sunrise Rotary Club, The Lakewood Chamber of Commerce, and the West Shore Bar Association.
I humbly ask for your vote this November 3.
For further information, visit voteschneider.com, follow me on Twitter @LKWDSCHNEIDER, or follow the campaign on Facebook.
Read More on
Volume 11, Issue 20, Posted 11:29 AM, 09.29.2015