Fixing our Drug Problem: Common Sense Rehabilitation Starts In Our Municipal Court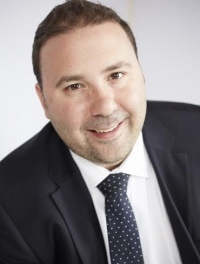 There are many reasons I'm running for Lakewood Municipal Court Judge, including a very personal relationship with the drug epidemic that is eating away at our beautiful city.

I've seen friends battle their addictions to heroin. I lost a good friend from childhood, but have seen others beat their addictions with the help of common sense rehabilitation programs.

Since I started practicing law in courtrooms across Ohio, I have worked diligently with judges and prosecutors to help clients beat their addiction, get treatment and regain control. These judges oversee courts working relentlessly to help individuals get better.

I've also seen plenty of courtrooms who don't take any proactive steps to help - including our court here in Lakewood. Lakewood Municipal Court needs a drug court and a more inclusive diversionary program, right now.

In 2013, 194 people suffered fatal heroin overdoses in Cuyahoga County, a death toll up nearly 400 percent from 2007.

Here's a startling fact: more people died from heroin last year in the county than from homicides or suicides. Lakewood led all suburbs with with 51 heroin deaths in 2013. This cannot stand! With fentanyl now hitting the streets, these deaths will only increase unless we choose to change things.

While campaigning for Lakewood Municipal Court Judge, I've been asked, "How do we help these people before they harm themselves, their neighbors or the community?" My answer: by first caring, by treating all people as humans, not as case numbers, but as individuals in need.

My goal is to implement a drug court program to help first-time, non-violent offenders avoid felonies and misdemeanors on their records, getting them the treatment they deserve and need. Currently, Lakewood doesn't offer this program.

Once implemented, a drug program is proven to lower death rates related to drug overdoses, increase the number of rehabilitated drug users and decrease the burden on tax payers who are billed for non-violent drug offenders when they are incarcerated.

Lakewood's current Judge, Patrick Carroll, believes that this program won't work because it won't address relapses. Of course relapses will be addressed in this program. But while people relapse for many reasons, I pledge not to quit on individuals who pledge not to quit on themselves.

Remember, these are not violent criminals; these are people who have lost their way and can either be brought back or sent down a path to becoming a criminal career. A municipal court should be there to help people, make people safer, smarter and healthier.

Both Akron and Cleveland Municipal Courts have programs and have successfully helped thousands of people. Why can't Lakewood? In fact, municipalities such as Shaker Heights, Rocky River and Garfield Heights send their drug cases to Cleveland Drug Court. Currently, Lakewood Municipal Court does not do this, despite the fact that it's being done well in other communities and the blueprint is there. How is that OK with our community?

It's clear that the current court has decided to turn a blind eye to modern approaches to drug rehabilitation. If I'm elected this November, I won't take a passive approach.

In addition to a drug court, Lakewood needs a more inclusive diversionary program. This will curtail recidivism while tackling the underlining problem which led this person to commit their crimes.

In a recent article in the Lakewood Observer, Judge Carroll wrote that "No one wants to see a teenager make a mistake that stays with them the rest of their life. To avoid undue harsh consequences, the Lakewood Court and Law Department established a diversion program for marijuana and underage alcohol offenses."

Adults make mistakes as well. Does a 19-year-old who makes a mistake deserve to have it stay with them the rest of their life?

The purpose of this diversionary program will be to educate first-time, non-violent misdemeanor crime offenders on what got them into trouble and how to stay out of it.

The idea is to prevent a blemish on their record from hindering future employment or from getting accepted into college. If the individual has a drug addiction that led to them committing the crime, we will address this in drug court. If the person doesn't have a GED, we will make sure they take classes and receive one. This is about helping struggling neighbors become productive members of our community.

Success stories are what drive me, and my experience with those who have overcome their addiction has molded me into the person I am today. Helping create more stories like these will continue to mold me into what I hope will be a great judge for our community.

As always, I'd love to talk with you about how we can work together to make Lakewood even better. Email me at taubmanforjudge@gmail.com or through my site, taubmanforjudge.com.


Brian Taubman is a candidate for Lakewood Municipal Court Judge.
Brian Taubman
Brian Taubman is a candidate for Lakewood Municipal Court Judge.
Read More on City
Volume 11, Issue 18, Posted 4:01 PM, 08.18.2015