Distraction And Distortion Of Facts Detract From Good Health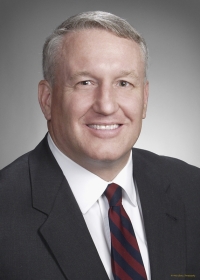 In the ongoing community conversation about the future of healthcare, several issues (and ugly accusations) have emerged that distort the facts and distract from the most important decisions facing our citizens and their elected officials. One example was featured on the front page of this paper, namely the allegation that there is some secret plan to build a recreation center on land currently occupied by the hospital.
Let's clear up the rumors and misstatements that are simply politically motivated and not factual. The idea of a recreation center as part of a health and wellness facility is not a hidden agenda or a done deal: the idea of a recreation center was part of early conversations (and even drawings) among people charged with envisioning a healthier future for the community. It was one of many ideas floated in discussions and debates about next steps.
The concept is not new in forward-thinking communities: it has been successfully employed by Akron General after the health system determined that a dedication to wellness, exercise and nutrition education could help people achieve and maintain better health. Decades ago, University Hospitals created a fitness facility on its campus, an idea considered revolutionary at the time and enjoyed by staff and community alike. Now, UH has a thriving Center for Health & Fitness in Avon Lake.
The Cleveland Clinic sketched out a concept for a similar type of recreation/wellness facility in envisioning the future for the Lakewood Hospital site. This concept and others have been part of an ongoing discussion about the future of health care in our community. I have also talked with the Lakewood Board of Education about expanding recreational capacity in our city. No decisions have been made. City Council is not considering a recreation center as part of the hospital proposal. As options and ideas are more fully flushed out, the community will be involved—as it should and must be—in determining how the hospital and surrounding property can best be developed to serve our citizens.
Good health does not come from bricks and mortar. Good health is not a conceptual drawing. Good health is not a piece of property. It comes from a commitment by the members of a community (and its public officials) to dream big, explore all options on the table, consider the best ideas, and research outcomes from the work by other innovators in creating healthier communities.
Stay tuned as we bring to you the best—and affordable—ideas to improve our community's health. Bold and viable ideas are welcome to advance our community. Accusations, baseless allegations and rumors will only hold us back.
Michael Summers
Mayor, city of Lakewood
Read More on City
Volume 11, Issue 15, Posted 4:30 PM, 07.21.2015