LHS Orchestra Director A Quarterfinalist For Grammy Educator Award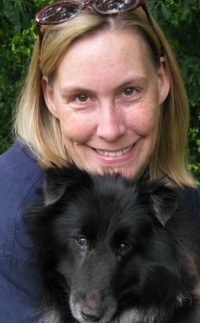 Lakewood High School Orchestra Director Elizabeth Hankins is one of 213 music teachers from across the country that have been named as quarterfinalists for the 2016 Music Educator Award presented by The Recording Academy and the Grammy Foundation. The quarterfinalists were chosen from more than 4,500 initial nominations submitted for the award.
The Music Educator Award was established to recognize current educators (K through college) who have made a significant and lasting contribution to the field of music education and who demonstrate a commitment to the broader cause of maintaining music education in the schools.
The award is open to current U.S. music teachers, and anyone could nominate a teacher — students, parents, friends, colleagues, community members, school deans, administrators. Hankins was nominated by the Lakewood Council of PTAs, some of her students and Grammy award-winning pianist Angelin Chang, who lives in Lakewood and has performed with Lakewood City Schools students.
"This honor is a tribute to my wonderful students and this extremely supportive community. Being able to share my passion for music with Lakewood's amazing children in itself is a daily award. Being recognized by the Grammy Foundation is a memorable moment on an already amazing journey," said Hankins.
Hankins has been with Lakewood City Schools for 25 years and leads a program that boasts of six orchestras plus a string quartet. She is the founder of the country's first high school electric rock orchestra, The Lakewood Project. She has twice been honored with a DIstinguished Music Educator Award, including this year, from the Yale University School of Music, and was named Ohio String Teacher of the Year in 2002-2003, among other top honors she has received for her commitment to music education and her students.
Twenty-five semifinalists will be chosen in September and then that group will be whittled down to 10 finalists. The winner of the Music Educator Award will be recognized during Grammy Week 2016. The winner will be flown to Los Angeles to accept the award, attend the Grammy Awards ceremony, and receive a $10,000 honorarium. The nine other finalists will each receive a $1,000 honorarium, and the schools of all 10 finalists will receive matching grants.
Read More on Schools
Volume 11, Issue 10, Posted 4:47 PM, 05.12.2015