Calling All Homeowners!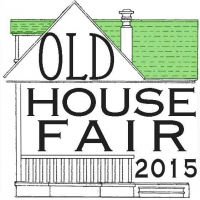 The Lakewood Old House Fair will be held on Saturday, April 18th from 10am-3pm at Harding Middle School. This free event will provide folks with the opportunity to speak with contractors about home improvement and repair projects that you are planning for the warmer months. Contractors are available to answer questions about do-self or contracted repairs to make sure that you are on the right track with your projects.
There will also be three informational workshops held throughout the fair. The topics and schedule are below:
Property Value 101: Impact of Repairing & Renovating Your Home from 11:00-12:00pm
This workshop will be led by William J. Gaydos, SRA, from William J. Gaydos & Assoc., LLC. The workshop will focus on educating homeowners on what property value actually is, how numbers are calculated and insight into home repairs that create and improve value. This is a workshop that can't be missed!
Everything You Need to Know About Energy Audits from 12:15-1:15pm
A GoodCents Building Performance Institute (BPI) certified auditor will discuss the benefits of having an energy audit completed on your home. They will also discuss the energy audit process, review the assessment report and highlight the helpful information you will receive from the audit. Another focus will be on how an audit can provide helpful information to make informed decisions about home repairs and improvements. GoodCents offers all Dominion East Ohio customers access to a $50 energy audit, which is normally offered for $350.
How to Contract A Repair 1:30-2:30pm
Allison Urbanek, Housing Outreach Director at LakewoodAlive will present a workshop on the best practices of contracting a repair. She will provide participants with helpful information that will make the chore of contracting a repair into an informed, easy process. This workshop will highlight the necessary steps to get things done correctly the first time, saving time and money.
Don't forget to mark your calendars for this free event that will save you time and money!
Make sure to like the Lakewood Old House Fair on Facebook to get updates on participants and workshops.
Thank you to Lakewood Hardware, The Lakewood Observer, Planet Care and the many volunteers who help to make this event a success each year. We look forward to seeing you at the fair!
Allison Urbanek
Allison Urbanek is the Housing Outreach Director for LakewoodAlive. Allison is a housing advocate and enjoys working with homeowners to help make homeownership easier. She and her husband Dave, live in Lakewood and love being a part of the Lakewood community.
Read More on Real Estate
Volume 11, Issue 7, Posted 7:10 AM, 04.01.2015