Mahall's To Follow Up Successful '90s Party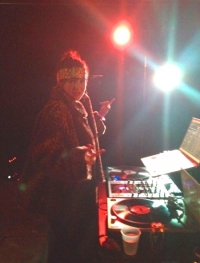 Mahall's 20 Lanes (13200 Madison Ave., Lakewood) will present the second iteration of its '90s-themed music event "Groove Is in the Heart" on Friday, February 13. This follow-up to the wildly successful similar event held in early December is titled "Groove Is in the Heart: A Valentine's Dance Party." Cattitude Vintage is hosting the event, for which admission is only $2.
Music will be provided by three local DJs: MC Uster (Marcia Custer), DJ White Rims (Darryl Dickerson) and WRUW's Rachel H.
Mahall's will be creating special '90s-themed cocktails for the evening, named for famous '90s couples. Vintage clothing, focusing on '90s styles, will be on sale by Cattitude Vintage throughout the event, in Cattitude's dedicated space in Mahall's.
For more information, contact: Mahall's at 216-521-3280; or cattitudeattitude@gmail.com.
David Budin
David Budin is a Cleveland-based journalist and author specializing in music, the arts, popular culture and food.
Read More on Foodwood©
Volume 11, Issue 3, Posted 1:20 PM, 02.03.2015