Lakewood's Eliot Ness Lived the Life
Lakewood's Eliot Ness Lived the Life
By Tom George
Lakewood resident Eliot Ness' flame burned out prior to his becoming famous. Ness, according to the author Douglas Perry, lived a life of extreme highs and lows, financially, emotionally and professionally.
Ness was born in Chicago on April 19, 1903. He graduated from Christian Fenger High School and attended the University of Chicago. The youngest of five children, Ness, according to Perry's book, "Eliot Ness, the Rise and Fall of an American Hero," was a "mama's boy."
After graduation, Ness eventually, with the aid of his brother-in-law, landed a job with the Treasury Department's Prohibition Bureau. The Bureau was charged with enforcing the Volstead Act which banned the manufacture, transport, export, sale or possession of alcoholic beverages. As a junior agent, the ambitious and tireless Ness earned $2,500 a year.
Ness, as a Treasury agent and eventually as Cleveland Safety Director, incorporated the most up-to-date law enforcement techniques. He was one of the first federal agents to use wire taps and telephone eavesdropping. He assembled a team of agents to stake out and infiltrate gangster Al Capone's Chicago criminal underworld, a network that reportedly provided alcohol to 10,000 illegal speakeasys. When one of Capone's enforcers attempted to buy off Ness for $2,000 per year, Ness told the Chicago Tribune his Treasury agent colleagues and he were "untouchable", hence the name.
Ness' law enforcement successes resulted in his establishing a sound reputation as an alcohol enforcer. And with success came some degree of local notoriety. Ness' pleasant and sophisticated nature caused another problem. According to Ness' college fraternity brother, "women threw themselves at Eliot, that was his trouble".
Ness would eventually marry three times and be rumored to have been involved with numerous other women.
Immediately upon his inauguration as President, Franklin Roosevelt moved to overturn Prohibition. On March 22, 1933 Roosevelt's signature invalidated portions of the Volstead Act and by year's end the 21st Amendment overturned Prohibition altogether. With that, enforcement of the Volstead Act came to an end.
After a short stint with the U.S. Dept. of Justice in Cincinnati, Ness was hired as Cleveland's Safety Director by newly elected Republican mayor Harold Burton. As Safety Director Ness, a workaholic, tackled police corruption, organized crime, traffic safety and gang issues.
Like in Capone's Chicago, gangsters held considerable power in Cleveland, then the county's fifth largest city. The Italian mobsters like Angelo Lenardo, Irish mobsters like James "Shimmie" Patton, and Jewish mobsters like Shondor Birns controlled corrupt police, sheriff deputies, judges and politicians. Ness vowed to clean up Cleveland. Within months, reportedly over 200 corrupt Cleveland police officers turned in their badges. Ness' star witness in a mob shakedown trial was restaurant owner Vernon Stouffer. In addition to his efforts to bust the Cleveland mob, Ness worked tirelessly to solve the infamous and gruesome Kingsbury Run torso murders.
Ness' long hours and high profile engagements kept him away from home which eventually led to the breakdown of his first marriage. In the late 1930s, Ness and his second wife Evaline moved to Lakewood. According to Perry the couple purchased "a fortress-like four-story boathouse in the swank Clifton Park Lagoon, the deepest mooring place on Lake Erie." "Since they were right on the water," Perry continued, "he (Ness) also bought her a speedboat, which she cranked up to its 35-miles per hour limit whenever she could. In the early years of their marriage, she would often zip over to E. 9th St. in the boat to pick up her husband after work and ferry him home."
"They (Eliot and his wife Evaline) certainly knew how to have fun. Eliot's childlike giggle and Evaline's cannonball guffaw cut through the boathouse every Monday night, when they had a standing party at the Clifton Park Lagoon. Evaline wasn't the only one busting a gut at every one of Eliot's witticisms, he was a party man, remembered his longtime housekeeper..and all the women were just crazy about him," Perry writes.
"One night Evaline led a skinny dipping expedition in the lake, leaving all the boathouse guests slack-jawed and wondering what to do. (The drunkest ones followed, of course)." According to Perry, Eliot would often leave mid-party to respond along with a lucky reveler to a safety emergency. One such lucky partner was artist Viktor Schreckenhost, who accompanied Ness on one of his "high speed, siren screaming rides" to the crime scene.
His lifestyle was so notorious that after he filed for divorce from Evaline the Plain Dealer reported, "...his social habits, which included living in a Lakewood boathouse and entertaining in a most sophisticated manner, had tongues wagging most of the time."
Eventually Mayor Harold Burton was elected to the U.S. Senate and Ness was replaced as Cleveland's Safety Director.
Despite a lively personal life, Ness was by all accounts an excellent, innovative safety director. He worked closely with local universities on juvenile and gang related issues, a concept new to law enforcement. Ness engaged with Tremont youth gangs and established programs with some of the city's largest companies, and placed more than 500 boys in those programs in three years, according to Perry.
Ness moved to Washington in 1942 to work on the war effort. There he divorced and remarried, eventually returning to Cleveland where he ran for mayor in 1947. Ness, his time passed, lost his mayoral bid and as well as his job with Diebold Company. Out of work, he eventually snagged a sales position in the small, sleepy Pennsylvania town of Coudersport, where he took delight in regaling the locals with old stories of his crime fighting career.
On a sales trip to New York, according to Perry, Ness met Oscar Fraley, a United Press International reporter. After a few drinks at the hotel bar, Fraley learned that Ness was "the guy who dried up Al Capone". Fraley pried details from Ness and eventually convinced the soft spoken "untouchable" to collaborate on a book.
On a sunny May 16, 1957 a physically weakened Ness left work and strolled through Coudersport on his way home. A few minutes later he collapsed in his home's kitchen, dead from a heart attack at age 54.
Just after his premature death, Fraley's story about Ness was picked up by Hollywood, eventually leading to the 1959 television series "The Untouchables," starring Robert Stack as Ness, and the 1987 movie of the same name, starring Kevin Costner.
Ness never realized the impact of the story of his life, his meteoric rise and sudden fall. By the end of his life, Ness was barely hanging on to jobs and had developed a serious alcohol problem. But he can rightfully lay claim to his Capone gang busting efforts and to many modern law enforcement techniques.
And on a warm summer evening, some Clifton Park residents swear they can still hear Ness' laugher wafting from the Lagoon.
Tom George can be reached at TJGeorge1369@msn.com or 440-734-8177
-30-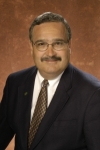 Thomas George
50+ years proud Lakewood resident BA Journalism, THE Ohio State University, Columbus, Ohio, general assignment reporter Ohio State Lantern daily newspaper active in civic and community affairs in Lakewood and Northeast Ohio for many years
Read More on Historical
Volume 10, Issue 17, Posted 8:13 AM, 08.21.2014