Did President McKinley Hatch Panama Canal Plan In Lakewood?
Sounds farfetched? Although improbable, the ingredients for such a scenario clearly exist.
Lakewood Park was, prior to being sold to the City of Lakewood in 1918, the lakefront estate of prominent residents Robert and Kate Castle Rhodes.
According to Lakewood historian Margaret Manor Butler, the Rhodes home, known as "the Hickories," was "a rendezvous of a celebrated company where gathered on many occasions all the members of the Rhodes and Hanna families and close friends, among them the McKinleys and the Garfields."
Robert Rhodes' family consisted of a brother and two sisters. His brother, James Ford Rhodes won the Pulitzer Prize for Literature in 1920. A Cleveland High School is named in his honor. One of Rhodes' sisters married Marcus A. Hanna, who joined the family mining business which eventually took his name and became M.A. Hanna Mining Co. of today. In addition to his duties with the family international mining and shipping business, Mark Hanna was also deeply involved in Republican politics.
Hanna, a high school classmate of John D. Rockefeller, was appointed to the U.S. Senate in 1897 and was known as "the kingmaker" and the man behind the political ascending of fellow Ohioan President William McKinley.
McKinley, like many others, originally supported a Central American canal through Nicaragua rather than through Panama. But Hanna, with the assistance of fellow Clevelander, Secretary of State John Hay, convinced President McKinley the Panama route was superior.
John M. Hay had a long and distinguished career as a public official and as a journalist. As a young man, Hay's political involvement began in 1860 as one of two staff members hired onto the presidential campaign of Abraham Lincoln. President-elect Lincoln then hired Hay and fellow staff member, John Nicolay, as live-in White House aides, positions held by both men for the entire five years of the Lincoln presidency. Later Nicolay and Hay would write the definitive ten volume biography of Lincoln's life, "Abraham Lincoln, a History."
Following Lincoln's assassination in 1865, Hay served the U.S. government in several overseas diplomatic positions. During his European tenure Hay, who is described by the Lincoln institute as "cheerful and convivial, cosmopolitan and debonair" met Clevelander Clara Stone, daughter of wealthy industrialist Amasa Stone. The two wed in Cleveland on Feb. 4, 1874.
According to the recent Hay biography, "All the Great Prizes" by John Taliferriano, Hay then went on to serve as Editor-in-Chief of The New York Tribune and as a key political advisor to Ohio Presidents Rutherford B. Hayes, James A. Garfield and William McKinley, Jr.
Hay, a strong Panama canal advocate, moved easily among the rich and famous of the age. Hay's circle of friends included Mark Twain, Bret Harte, Henry James, Henry Adams, William Dean Howells, Whitelaw Reid and Robert Lincoln. He was a frequent and welcome visitor to the royal courts of Europe and was a favorite of Queen Victoria of England.
As McKinley's Secretary of State, Hay navigated the perilous international waters of the time including the Spanish-American War, the Boxer Rebellion in China, and the Japanese-Russian War. Among Hay's chief achievements was the authorization and construction of the Panama Canal.
According to Hay's biographer Taliaferro, "a French company was the first to try building a canal in Panama for seven years from 1882-1889 before going broke."
Despite failure, the attempts by the French had caught the eye of many who recognized the value of a shortcut around the Americas. Among them was Mark Hanna. Taliaferro explains that Hanna "made a fortune in shipping before masterminding the ascendance of William McKinley, had recognized the virtues of Panama."
McKinley, originally non-committal regarding the canal, became a canal convert a short time after he ran into financial difficulties in 1893. At that time, following a series of bad loans, presidential hopeful McKinley was assisted by a group of interested businessmen assembled by Mark Hanna. Among those enlisted by Hanna to rescue McKinley from bankruptcy were John Hay's brother-in-law Samuel Mather and Hay himself.
According to Taliaferro, McKinley's debts "exceeded $100,000, more than he (McKinley) could ever hope to reconcile. McKinley too would be obligated to declare bankruptcy. Moreover the embarrassing enormity of his gaffe would surely derail his campaign for re-election as (Ohio) governor in November and snuff any hope he had of running for president in 1896. That is unless…."
"Immediately a group of McKinley's most powerful supporters stepped in to make him whole again, led and cajoled by the governor's chief political booster, strategist and fund raiser, Mark Hanna. One of the people Hanna called upon in Cleveland was John Hay's brother-in-law, Samuel Mather. Mather promised $5,000 to the fund and he wrote Hay, asking if he would help share the load. Hay needed no prompting. By the time he received Mather's request, he had already sent McKinley $1,000 directly, unsolicited. He now volunteered to pay $2,000 of Mather's commitment and mentioned that he might be good for more. Other big industrialists wound up giving as much or more than Hay---Henry Clay Frick $2,000; George Pullman $5,000; Philip Armour $5,000-- but Hay's checks were two of the first and his touch was more personal, a kindness that McKinley never forgot," writes Taliaferro.
With his financial problems resolved, McKinley went on to re-election as Ohio governor and with Hanna masterminding the 1896 election, and with help from Rockefeller, Carnegie and J.P. Morgan, as President in 1896.
By 1898 McKinley had joined Hanna and Hay as a Panama Canal supporter and according to Taliaferro "urged Congress to act without delay." Sen. Mark Hanna and Secretary of State John Hay lobbied in unison to convert skeptical legislators as to the potential of the canal. When the two had garnered sufficient votes, Sen. Mark Hanna sponsored the Senate amendment to create the canal.
Sen. Hanna, according to Taliaferro, "undertook the passage of the Spooner Amendment to the Senate canal bill (which allowed for the Panama route) as the hallmark of his political career."
After McKinley's assassination in 1901, Hay was retained as Secretary of State by new President Theodore Roosevelt. Hay negotiated the Hay-Banau-Varilla Tready of 1903 which permitted United State control of the Canal Zone and allowed construction of the waterway to proceed.
Hanna died in 1904 before he could see the completion of his Panama Canal dream, but his Lakewood connections remained strong. In addition to his wife's family, his daughter, Mabel Hanna Parsons lived in Clifton Park for many years. Her home located near the present day Clifton Club, was demolished shortly after construction of the Clifton/Lake Rd. extension in 1964.
Where and when the conversations regarding the future canal took place, we will never know precisely. The wealthy and powerful of the day were very private and avoided publicity. Undoubtedly the discussions took place at numerous venues.
However, considering the interwoven relationships between and among the Hays, McKinleys, Hannas and Rhodes families and that they were frequent visitors to the Hickories, it is quite plausible to believe the canal was a topic of discussion and maybe even hatched here in Lakewood.
Tom George can be reached at TJGeorge1369@msn.com or 440-734-8177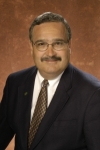 Thomas George
50+ years proud Lakewood resident BA Journalism, THE Ohio State University, Columbus, Ohio, general assignment reporter Ohio State Lantern daily newspaper active in civic and community affairs in Lakewood for many years
Read More on Historical
Volume 10, Issue 9, Posted 11:21 AM, 04.29.2014