What Do I Need To Know About The Breast And Ovarian Cancer Gene?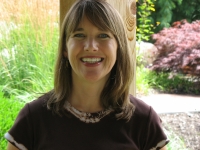 There has been much talk about the "breast cancer gene" or BRCA 1 & 2 gene mutations in the news after celebrity Angelina Jolie announced last year that she had a preventative bilateral mastectomy to significantly reduce her risk of developing cancer. Individuals who have the BRCA gene mutation are at a significantly increased risk of developing breast and/or ovarian cancer. The lifetime risk for developing cancer can be up to 85% for breast cancer and 40% for ovarian cancer for those who have the gene mutation (the general population's risk is about 10%). Most breast cancers, however, are not genetic and only about 5% of all 220,000 cases of breast cancer diagnosed in the US each year are related to these defective genes.
Women who have a family history of breast cancer in more than two direct relatives or who have breast cancer diagnosed when they are younger may have an increased chance of having the gene. In addition, women who are of Ashkenazi Jewish descent also have an increased risk. Meeting with a genetic counselor can help you make an informed decision about testing. They will walk you through questions to ask yourself such as what you will do with this information. The test itself is a simple blood or saliva test and it usually takes a few weeks to get the results. Most insurance companies will cover the cost of the test if you fall into one of these high risk categories.
If you discover that you do have the gene mutation, you have options to help you reduce your cancer risk. You can conduct increased surveillance through mammograms, MRIs and surgical breast exams. You could take the route of chemoprevention by taking a drug like Tamoxifen that reduces the estrogen in your body, or you can opt to have preventive surgery to remove your ovaries, fallopian tubes and breast tissue (bi-lateral mastectomy). All of this information and the associated choices can be overwhelming. Asking informed questions and getting support from your healthcare team can be invaluable.
The Gathering Place along with The Cleveland Clinic and University Hospitals Seidman Cancer Center will be hosting the inaugural Gail Bash Memorial Symposium on April 5th at Corporate College East. The program is called Understanding BRCA: A Symposium for Women Affected by the Breast and/or Ovarian Cancer Gene and Those Who Support Them. The program will include a physician panel, genetic counselors and other healthcare providers. Topics will include decisionmaking, surgical interventions, treatment, intimacy and sexuality, support for partners, nutrition, exercise and self care. For more information or to request a brochure please call The Gathering Place at 216-595-9546 or visit www.touchedbycancer.org/understandingbrca.
About the author: Susan Marinac, LISW-S, MT-BC is a program staff member at The Gathering Place, a cancer support center located in Beachwood and Westlake. She works with women diagnosed with breast cancer as well as facilitates a number of other groups and programs. Susan can be reached at marinac@touchedbycancer.org. For more information about the free programs and services provided for those touched by cancer visit www.touchedbycancer.org.
Kristina Austin
The Gathering Place is a cancer support center providing free programs and services for individuals and family touched by cancer. The Gathering Place serves participants from all over Northeast Ohio through its locations in Beachwood and Westlake. For more information visit www.touchedbycancer.org.
Read More on Features
Volume 10, Issue 7, Posted 3:06 PM, 04.01.2014