Bindel Birth Announcement: Lorelei Mae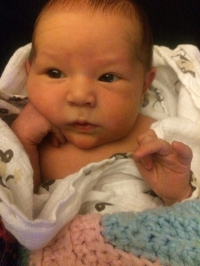 The Lakewood Observer's very own City Council reporter, Christopher Bindel, along with his wife Kristen, welcomed their first child, Lorelei Mae, on March 4, 2014 at 1:55 p.m. She was 8 lbs 1 oz and 20 inches long. The couple, both LHS graduates and civically active community members, are excited to be starting their family here in Lakewood.
Congrats Chris and Kristen!
Read More on Notices
Volume 10, Issue 7, Posted 3:06 PM, 04.01.2014