The Movement Factory Pilates Studio Grand Opening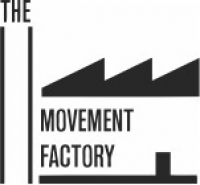 Transform Your Body at The Movement Factory's Newest Pilates Studio
Fitness enthusiasts will love Lakewood's newest Pilates Studio. Studio owner, Alyssa Lee Wilmot will celebrate the grand opening of The Movement Factory's Pilates Upstairs Studio on Saturday November 2, 2013 from 4 - 7 p.m.
The public is invited to visit the brand new expanded Pilates studio; meet the owner and instructors; enjoy light vegan treats and healthy drinks; sign up for door prizes; receive coupons for discounts; and tour the dance and fitness studio. This event is also held in conjunction with the Screw Factory Artists' Holiday open studios, showcasing resident and visiting artists of the Lake Erie building.
Owner Alyssa Lee Wilmot says: "We are delighted to introduce our latest accomplishments to the Lakewood community. Our goal is to ensure a healthier lifestyle as we look to help individuals increase flexibility, improve posture, gain more mobility and range of motion, and improve overall quality of life."
The Movement Factory's Pilates studio focuses on helping individuals to increase core strength and build long lean muscles. Pilates equipment offered at The Movement Factory include the Reformer, Cadillac, Tower, Springboards, Ladder Barrel and more. Pilates can be performed by people of all ages; ranges of flexibility, and experience levels; and is particularly helpful for rehabilitation exercises and improving balance.
The Movement Factory offers private, semi-private Pilates sessions and group classes, along with a host of dance and fitness class offerings. Please call 216.712.4622 or visit the website www.themovementfactory.com for new client specials and session pricing.
Alyssa Wilmot
MFA, CPT-PMA® - Owner, Head Instructor at The Movement Factory
Read More on Wellness Watch
Volume 9, Issue 22, Posted 4:09 PM, 10.29.2013