Wine & Craft Beer Festival Raises A Glass To Support Downtown Revitalization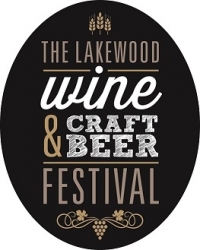 Imagine sipping a glass of wine or sampling an ale or IPA outdoors in the heart of Downtown Lakewood. Add live music, delicious food from local restaurants, plus the last remnants of summer's glow and you have the Lakewood Wine & Craft Beer Festival, to be held Saturday, September 28 from 5-10 p.m. on the open-air deck behind the INA and Bailey Buildings.
The Lakewood Wine & Craft Beer Festival is sponsored by World of Beer Lakewood and presented by the Downtown Lakewood Business Alliance and LakewoodAlive. Tickets are now available online at www.WineAndCraftBeerFestival.com and at World of Beer Lakewood, Rozi's Wine House and Giant Eagle Lakewood. Each ticket holder will receive 15 tasting tickets, each good for one 2 oz. wine tasting or 4 oz. beer tasting. Individual sample tickets will also be available for purchase the day of the event.
To enhance the experience, we have partnered with several downtown restaurants to cater to palates of all different stripes. Delectable deliciousness will be sold from such popular spots as Melt Bar & Grilled, The Root Cafe, TJ's Butcher Block, Quaker Steak & Lube, Pizza BoGo, Eddie Cerino's Casual Italian, The Place to Be and Souper Market.
To purchase tickets, visit www.WineAndCraftBeerFestival.com. All tickets are on sale including VIP, general admission and designated driver tickets.
VIP tickets are $50 and available online only. This exclusive VIP opportunity includes early entrance at 4:00 p.m., access to a selection of premier small batch wines and beers plus the benefits described above. Only a limited number of VIP passes are available and many have already sold.
General admission tickets are $30 in advance; $40 at the gate on September 28. Designated driver tickets are $10.
The facility offers a unique experience to highlight nearly 100 wines and 100 craft beers along with 8-10 food vendors and several sideshow vendors. The Lakewood Wine & Craft Beer Festival is only for those 21 and over. The event will be located at 14701 Detroit Avenue, Lakewood, OH 44107, between St. Charles Avenue and Warren Road, south of Detroit Avenue. For directions, please visit www.WineAndCraftBeerFestival.com.
This festival is a fundraiser for the Downtown Lakewood Business Alliance, a program of LakewoodAlive, and will aid in the continued revitalization of Downtown Lakewood through promotions, events, marketing, and design improvements.
LakewoodAlive is a 501(c)(3) nonprofit economic development organization that facilitates economic growth and stability in the city of Lakewood, Ohio. Downtown Lakewood, a program of LakewoodAlive, is a National Main Street™ program dedicated to revitalizing our historic business district.
Ian Andrews
My name is Ian Andrews and I am the new Executive Director at LakewoodAlive.
Read More on Non-Profit
Volume 9, Issue 17, Posted 11:29 AM, 08.21.2013