Under Our Feet
Few residents realize that Lakewood and Rockport Township were home to hundreds of working gas and oil wells. According Mark Bruce, spokesperson for the Ohio Department of Natural Resources (ODNR), "Rockport Twp. has 874 producing wells, only eight of which are producing, the rest are plugged, abandoned, or in the final restoration state or in another non-producing state."
Bruce added that three permits have been granted for Rockport Twp. (Lakewood, West Park, Rocky River, Fairview Park) in the past three years.
According to writer Ralph Pfingsten's book, "From Rockport to West Park," "the first discovery of natural gas in the area was reported by the Cleveland Leader in 1885. Henry Mastick developed a well at Rocky River and J.M. Glasser put one into production for lighting and heating his greenhouse near Phinney's Corners. However, because of the sparse settlement of the area, there was no market to justify exploring the resource. By 1913 however, things had changed. Gas was widely sought after and the first of the Lakewood wells was drilled in January. So successful was the venue that within a year 33 wells had been drilled in Lakewood. By 1915, the boom had spread to West Park. Six hundred sixteen wells were eventually drilled in Rockport, and in the 1913-1915 period it was one of the top producing areas in the Midwest."
Because of the lack of regulation on drilling, wells sprang up everywhere, said Pfingsten. The citizens of Lakewood were outraged over the noise and pollution caused by the drilling. Just about the time Lakewood was starting to regulate the industry, most of the wells went dry according to Pfingsten. It was not until the 1960s that the State of Ohio began regulating gas and oil drilling.
According to writers Jim and Nancy Borchert, "Early residents (of Lakewood) were aware of natural gas on their property. A natural gas boom began in Lakewood after 1910 and reached a peak in 1914 and 1915."
Reportedly wells at National Carbon Company (Madison and W. 117) and Winton Motor Company produced a million cubic feet of gas daily. Beach Avenue contained three wells which supplied gas for several years to the tenants of the numerous apartments of Clifton Prado.
Some experts predict natural gas to become America's energy of the future. It is readily available, low priced, environmentally friendly and abundant. Experts claim new technology makes it easier than ever to extract.
However many, and not just environmentalists, are concerned about gas exploration and the effects of new modern drilling techniques that now explore deep beneath the earth's surface.
According to a study conducted by the Massachusetts Institute of Technology (M.I.T.), "despite its importance to the national economy, natural gas has been often overlooked, or at best taken for granted, in the debate about the future of energy in the United States. Over the past two or three years, this has started to change and natural gas is finding its place in the heart of the energy discussion."
"Natural gas is important to many sectors of the economy--for electricity generation, as an industrial heat source and chemical feedstock, and for water and space heating in residential and commercial buildings. But it is in the electrical power sector that natural gas competes with coal, nuclear, hydro, wind and solar," says the M.I.T. study.
According to a 2012 Ohio E.P.A. report, "together the Marcellus and Utica shale regions extend across New York, Pennsylvania, Maryland, West Virginia, Ohio and parts of Kentucky and Tennessee. The deposits sit between 7,000 and 12,000 feet below ground. Both are important geological formations because they hold large reserves of natural gas."
The E.P.A. report continues, "most drilling is now occurring in the Marcellus shale region of Pennsylvania with growing interest in West Virginia and New York. Ohio is experiencing far less Marcellus shale drilling than other states. However, Ohio will likely see a significant increase in future drilling, as much of the state sits over the Utica shale formation which experts also predict holds large natural gas reserves and potentially oil."
Rockport Township and Lakewood sit under the Utica shale formation and on the edge of the Marcellus Shale reserve. ODNR Spokesperson Bruce continues, "the health and safety of all Ohioans is our top priority at ODNR. The Division of Oil and Gas Resources Management (DOGRM) is responsible for the effective regulation of all of Ohio's oil and gas industry in order to protect citizens while managing the state's natural resources. ODNR has strong comprehensive regulations and highly technically trained field staff, both of which are needed to have an effective program."
"ODNR has more than 50 full time inspectors working across the state with each county having a lead and backup inspector. Inspectors will make unannounced inspections and follow up on any complaints that are filed," continued Bruce.
Only time will tell if Lakewood and Rockport Township experience a renewed gas boom. With newly enacted state laws and oversight, hopefully Lakewood can avoid the Wild West atmosphere of a hundred years ago.
Tom George can be reached at 440-734-8177 or TJGeorge1369@msn.com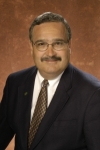 Thomas George
50+ years proud Lakewood resident BA Journalism, THE Ohio State University, Columbus, Ohio, general assignment reporter Ohio State Lantern daily newspaper active in civic and community affairs in Lakewood for many years
Read More on Historical
Volume 9, Issue 14, Posted 8:59 AM, 07.10.2013