Why I Am Running For State Representative District 13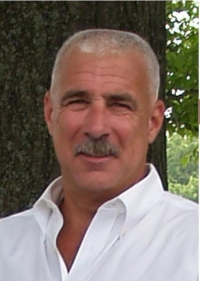 Ohio is facing many challenges right now. We have rising health care and energy costs, education needs that we have to fulfill, and there are many unemployed and underemployed people in this state that want a full-time job. I want to ask you for your vote this November because I am passionate about solving these problems for Ohio's residents, and I am looking to solve them in the Ohio House of Representatives. The Ohio General Assembly has passed many bills that have been good for job growth; Ohio went from 48th in 2010 to 4th in job creation in the nation today. There is still more work to be done and I want to represent you in the Statehouse to finish the work that has been started.
The main thing that we can do here in Ohio to encourage job growth is create a climate that small businesses can flourish in. Many of the obstacles we currently face regarding job growth come from Washington, but change at the state level can do a lot of good. Just look at the past two years, the situation in Ohio has rapidly improved compared to the job situation in our country as a whole. I believe that small businesses are the engines of our economy, but they can be held back by burdens put on them by the government. In areas where we have regulations that do not work or are not needed, I will work to get rid of them so small business owners can expand and employ more people. The fewer costs a business has the more money it can devote to expansion and salaries. I want to see laws pass that foster competition in the health care industry, when there is more competition for the consumer's business, the consumer will win. I think that the best way to change the health care industry is if the patients demand change, and I support patient-driven market based reforms for health care.
Aside from government regulations, rising health care costs and energy costs dampen the ability for businesses to grow. I know this firsthand, I have seen my health care premiums for my business shoot up 80% since the Patients Protection and Affordability Care Act was passed in 2010. To my business, the rise in gas prices means it costs me more to drive my work truck, and the materials I use also cost more due to an increase in transportation and raw materials costs. All of these health care and energy costs get passed on to the consumer. Not only are these skyrocketing costs hurtful to job creation, but they also cost you the consumer more money. If elected I will work to put policies in place that lead to the responsible use of our state's natural resources to lower energy prices and create jobs in the process. I will also hold energy companies accountable for the ways that they nickel and dime consumers on their utility bills, their extra charges hurt the economy unnecessarily.
In addition to improving the current economic climate in Ohio, my other passion that has led me to run for State Representative is education. We need a representative who is in the corner of parents and children, not on the side of the teachers' unions. Lakewood's schools are excellent, but those in cities like Cleveland, also in the 13th district, are in a great need of improvement. How can we say that we are doing our job of raising children to be good citizens if only 56% of children graduate from Cleveland city schools? Reform at the state level is needed now to save the failing schools of Cleveland. My opponent Rep. Nicki Antonio voted against SB 316 this year, a bill which would require that all 3rd graders must read at the third grade level before they can advance to the 4th grade. The idea behind the bill is that if a student cannot read at this level, they will have difficulty understanding other subjects at higher levels like math, science, and history. Statistics also show that if a child cannot read proficiently by this grade level, they are likely to not graduate high school. As a parent I want this in place to focus teachers on making sure children can read at the level they are supposed to, barring any extraneous circumstances. Rep. Antonio chose to side with the teachers unions' position on this bill, rather than siding with parents and kids.
I have lived in Lakewood my whole life. My wife Holly of 25 years and I have raised our three kids here. I run my own small business fixing up old homes mostly in Lakewood. I have to live within a budget in my household just like you do, and if I earn less money one month I have to spend less money that month. I will work to make sure that Ohio's budget is reflective of the needs of its owners, the people of Ohio, and serves their interests only. Further, it is imperative that we get the best return for our tax dollars, especially where those dollars are spent for education. You have a choice this election for whom you want to represent your interests in the State House. As a lifelong Lakewoodite and a business owner of more than 35 years, I believe I can best represent the needs that our district has. Conservative principles and leadership is what I propose. I will be your voice, with understanding, compassion, and conviction. I respectfully ask for your vote on November 6th.
John Zappala
Candidate for State Rep
Read More on Letters To The Editor
Volume 8, Issue 21, Posted 5:44 PM, 10.16.2012