Member Spotlight: Terry Vincent, Lakewood Chamber 2012 NOACC Bright Star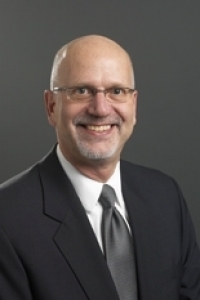 Congratulations to Terry Vincent, our Chamber's 2012 NOACC (Northern Ohio Area Chambers of Commerce) Bright Star award recipient. The NOACC Bright Star award is given to one Chamber member each year who is a dedicated volunteer and/or who promotes our Chamber in outstanding ways.
Mr. Vincent is an attorney with Brouse McDowell. He represents clients on a variety of IRS examinations, appeals, collection and criminal matters. He also represents public bodies and non-profit entities on issues affecting formation, business operations, bidding procedures and Sunshine Laws.
Terry served two consecutive terms as our Chamber Board President (2009-2010, 2010-2011) and is the past chair of our Legislative Task Force. Terry currently leads our Governance Committee. He is the current President of the Lakewood/Rocky River Rotary Sunrise Club and serves on the Case Western Reserve University Estate Planning Advisory Council, the Northeast Ohio Sourcing Office, Harvest for Hunger Allocations Committee, and Board of the Lawyer's Guild of Catholic Diocese of Cleveland.
Terry lives in Lakewood with his wife Candace, and they are the proud parents of three children in college: Mary is in the PharmD program at OSU, Claire is a junior at Miami, and Jonathan is a freshman and starting wide receiver on the football team at Otterbein.
Congratulations to Terry Vincent, the Lakewood Chamber of Commerce 2012 NOACC Bright Star!
Read More on Business News
Volume 8, Issue 21, Posted 5:44 PM, 10.16.2012