Chamber Member Spotlight: Scott Duennes, Cornucopia Inc.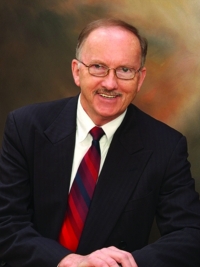 Scott Duennes has been the Executive Director of Cornucopia and Nature's Bin since 1986. Nature's Bin serves as a training site for a unique and successful program that provides vocational training leading to employment for people with disabilities. In addition, under Scott's direction, annual retail sales have increased from $325,000 in 1986 to over $6 million in 2011.
Scott has over 30 years experience in the retail foods industry. He is past president of the board for a Cleveland area residential service provider for people with mental retardation and developmental disabilities, and a member of the National Rehabilitation Association, the National Nutritional Foods Association and the Vietnam Veterans of America. He is actively involved with the Lakewood Chamber of Commerce and is highly visible at a number of community events on behalf of Cornucopia. Scott was also named Lakewood Chamber of Commerce's "Business Person of the Year" in 2010. Scott is very excited about the acquisition of the McDonald's on Sloane Ave for the expansion of Cornucopia's vocational training and food service programs. It has always been part of Scott's long-term vision for Cornucopia to stay and grow in the local community.
Read More on Business News
Volume 8, Issue 15, Posted 10:49 PM, 07.24.2012