Lakewood Runs Deep In Major League Baseball Hierarchy
Most of us are aware that longtime Cleveland Indians owner Richard (Dick) Jacobs was a Lakewood resident. Jacobs owned the Tribe during the glory years, 1986 to 2000, after which he sold the team to a group headed by current owner, Larry Dolan.
From 1967 until 1972, the American League Indians were owned by Lakewood resident Vernon Stouffer, founder of Stouffer Foods, Inc. In 1972 Stouffer sold the team for $10 million to another local group headed by former Lakewood attorney and City law director Nick Mileti. In addition, Mileti was part of a group that purchased a National Basketball Association expansion franchise that became the Cleveland Cavaliers.
Milieti, in turn, owned the Indians from 1972 to 1976.
Prior to Mileti's purchase of the Indians, another former Lakewood resident made a strong bid to purchase the team. This resident, some local residents may not be aware, was George Steinbrenner, who eventually purchased the New York Yankees.
Yes, the same George Steinbrenner of Seinfeld fame. Steinbrenner's son Hal is current Yankee owner.
Yankee owner Hal (Henry) Steinbrenner is the grandson of Henry and Rita Steinbrenner, former Homewood Avenue residents.
Henry Steinbrenner was owner and chairman of the board of Kinsman Marine Transit Company. Henry, wife Rita, son George and daughters Judy and Susan lived on Homewood Avenue until, according to writer Peter Golenbock, George was eight years old, at which time the family cottage in Bay Village was converted into the full time Steinbrenner residence.
George Steinbrenner earned a master's degree from the Ohio State University in Columbus and eventually returned to greater Cleveland to run American Shipbuilding, Inc., of which he had become Chairman of the Board in 1967.
In 1972, Steinbrenner made an unsuccessful attempt to purchase the Cleveland Indians from family friend Vernon Stouffer. According to Golenbock, unknown factors interfered with what should have been a smooth sale between Stouffer and Steinbrenner, including a misunderstanding between members of the two families during an event at the Westwood Country Club.
In 1973 Steinbrenner led a group of investors that purchased the New York Yankees from C.B.S., Inc. for $8.8 million. According to Forbes magazine, as of March 2012, the Yankee franchise was valued at $1.85 billion.
During the 70s and 80s, Steinbrenner was a frequent visitor to his hometown and could often be seen enjoying the company of friends and business acquaintances at the old Blue Fox restaurant, located at W. 117 and Clifton, the current site of CVS. After many successful and well chronicled seasons as owner of the Yankees, Steinbrenner died in 2010. At that time his son Henry (Hal) Steinbrenner assumed Yankee ownership.
It should be noted that in addition to the Steinbrenner family, other area residents certainly have had their share of successes in the Big Apple.
Charles Dolan, a brother of Indians owner Larry Dolan, owns the NBA New York Knicks, National Hockey League New York Rangers, and Madison Square Garden. And of course, Cleveland's oil tycoon, John D. Rockefeller, some would say, owned all of New York.
In addition to baseball hierarchy, our city has had its share of professional baseball players who called Lakewood home.
Jimmie Foxx, one of baseball's most feared sluggers and member of Baseball's Hall of Fame, lived in Lakewood during his retirement years. Foxx, known as "Double X," was named Most Valuable Player in the American League three separate times, in 1932, 1933 and in 1938. A Lakewood baseball field is named in his honor. His children and grandchildren still reside in the area.
Jack Buck, distinguished Hall of Fame broadcaster, graduated from Lakewood High School in 1941. After military service, a purple heart and college at Ohio State, Buck eventually became the broadcasting voice of the St. Louis Cardinals baseball team, a position he held from 1954 until the late 1990s. One of his sons, Joe, is a sports announcer and frequently heard on network sports broadcasts.
Slews of former and current Indians players have lived and do live in Lakewood, including the late pitcher and broadcaster Herb Score. Tito Francona, Tribe outfielder who hit .363 in 1959, lived on Parkwood Avenue, according to retired Lakewood policeman and school board member Ed Favre. Francona's son Terry is the former Boston Red Sox manager and current ESPN personality.
Countless other Indians called Lakewood home, as many rented Lakewood homes during the summer Major League Baseball season. Indians players were and continue to be frequent patrons of Lakewood restaurants and gathering places.
Among the former major leaguers who lived in Lakewood include Bill (Wamby) Wambsganss, who, while playing second base for the Indians in the 1920 World Series, completed the first unassisted triple play in World Series history. The Indians defeated the Brooklyn Dodgers that year to become world champions of baseball, a feat the Indians accomplished only one other time, that being 1948…64 years ago.
Tom George can be reached at 440-734-8177 or TJGeorge1369@msn.com.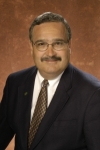 Thomas George
50+ years proud Lakewood resident BA Journalism, The Ohio State University, Columbus, Ohio, general assignment reporter Ohio State Lantern daily newspaper active in civic and community affairs in Lakewood for many years
Read More on Historical
Volume 8, Issue 14, Posted 10:02 PM, 07.10.2012