Bicycle Racing Returns To Lakewood: Lakewood Criterium July 28, 2012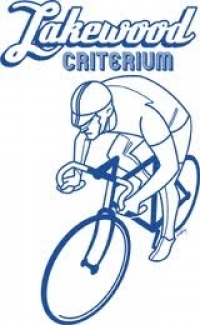 USA Cycling-sanctioned bicycle racing returns to Lakewood on July 28th for the second year with the Lakewood Criterium.
A "criterium" is a bicycle race in which riders compete for many laps on a short circuit, hitting speeds near 40 mph as they jockey for position and sprint for prizes, glory, and ultimately the win.
The Lakewood Criterium will bring racers from around the region and surrounding states to a neighborhood with a thriving restaurant and bar scene for a late-Saturday afternoon festival of color and speed. Organized by Team Spin and supported by the Lakewood Chamber of Commerce and the City of Lakewood, the afternoon of races will offer guests a multitude of opportunities for dining and refreshment, in addition to the thrill of watching high speed competition.
The city has welcomed the race with open arms. As Mayor Mike Summers commented about the inaugural event, "Our community continues to reflect its abundant energy and zeal for its vibrant lifestyles. A bike race in Lakewood! How interesting is this? You do not have to travel far to see something new and different in Lakewood."
Lakewood Chamber of Commerce president Patty Ryan gives credit to the host neighborhood. "The West End has always been a dynamic district known for eclectic shops, entertainment, and dining venues. It's a logical location for the Lakewood Criterium. Cyclists, their families and local race fans can enjoy the race and get acquainted with the great businesses lining the route. West End merchants will be putting out the welcome mat for spectators and riders alike."
Race director Brian Limkemann adds, "Cyclists are thrilled to return to Lakewood's West End again this year. A race venue in a busy business district on a Saturday afternoon provides a festival-like atmosphere - in stark contrast to the typical race held early on a Sunday morning in an empty office park. This course is fast and challenging, which is fun for racers and spectators alike. Team Spin is thrilled that Lakewood is hosting this event again this year."
Racing begins at 3 p.m. with events for beginning and intermediate USA Cycling licensed riders, older riders, and women, as well as open categories for non-licensed adults; fees range from $10 to $35. There's also a Kid's Race to give kids ages 6 to 12 a chance to test their speed on the same course. The course takes riders on a loop covering parts of Detroit, Sloane, and Edanola Avenuses and West Clifton Boulevard.
The main event is the Category 1/2/3 race at 7 p.m. that will feature some of the fastest riders in the Midwest. The riders will complete dozens of laps around the course as they compete for the top prize. With six corners, a fast downhill stretch, and a slight climb, the course offers plenty of thrills and opportunities for race strategy to play a role in the competition.
For a complete schedule of races and additional details regarding the Lakewood Criterium, visit www.lakewoodcriterium.com.
Read More on City
Volume 8, Issue 14, Posted 10:02 PM, 07.10.2012