Events At Lakewood Public Library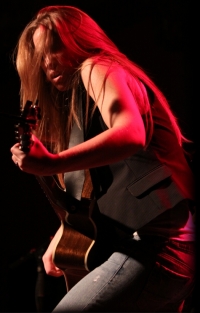 June 19
Knit and Lit
Gail Eaton hosts a social club for multitaskers - a combination book club and stitchery group. She's looking for readers who can enjoy intense discussion of modern classics while relaxing with their latest project. Come share your passion for great literature and show off your knitting, crocheting, counted cross-stitch, embroidery and quilting works-in-progress. At the close of every meeting, the group decides which book will be read for next time. Visit www.lakewoodpubliclibrary.org/bookclubs for a complete list of the books being considered and find out which title you should read for the next discussion.
Tuesday, June 19 at 7:00 p.m. in the Main Library Meeting Room
June 20
Health and Wealth: Natural Solutions for Healthy Living: Women's Hormone Health
Would you like to live a more natural and healthful life? Holistic wellness coach and master herbalist Rachel Anzalone confronts your greatest health challenges with her powerful plan.
Wednesday, June 20 at 7:00 p.m. in the Main Library Auditorium
June 21
Meet the Author
Jeni's Splendid Ice Creams at Home by Jeni Britton Bauer
Jeni is coming and she's bringing her scooper! After spending fifteen years perfecting the art of rich and creamy, handmade, hand-packed, small batch, gourmet ice cream, Jeni Britton Bauer shares her secrets in this tempting book of recipes. Seven artisanal scooperies and a thriving mail-order business keep her too busy to fill the demand, so its up to you to fill your freezer with Goat Cheese and Roasted Cherries, Salty Caramel, Darkest Chocolate in the World and more. Books will be available for sale and signing at the event. To inspire you, the Friends of Lakewood Public Library will provide free sample scoops. Supply is limited, so bring a spoon and be there first!
Thursday, June 21 at 7:00 p.m. in the Main Library Multipurpose Room
June 23
Art House Cinema
Holy Smoke (1999) Directed by Jane Campion Rated R
Harvey Keitel is a smooth talker who convinces a desperate Australian family that he can de-program their daughter and make her forget the religious sect she joined in India. After being lured home under false pretenses, Kate Winslet is hauled off to the outback where she must face Keitel alone and defend her new-found convictions. But this beautiful girl may just change him instead.
Saturday, June 23 at 6:00 p.m. in the Main Library Auditorium
*****
June 24
Sunday with the Friends: Jackie and Gary: Singing the Good Old Songs Again
This shining folk duo is living out a dream, crisscrossing the country to play venues big and small and making friends everywhere with their favorite songs. They've never been to Lakewood before, so let's greet them with open arms and send them off with raucous applause. There's a smile in it for you.
Sunday, June 24 at 2:00 p.m. in the Main Library Auditorium
July 1
Sunday with the Friends: Diana Chittester
No one taught her but her guitar. The music just had to come out. And while this energetic young singer-songwriter is hardly a newcomer, we predict a long and rewarding career ahead. See her perform here and you'll be able to tell your friends that you once saw her play at the Library.
Sunday, July 1 at 2:00 p.m. in the Main Library Auditorium
Read More on Library
Volume 8, Issue 12, Posted 9:10 PM, 06.12.2012