Mayor Summers Relaunches Listening To Lakewood Program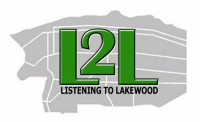 Mayor Michael P. Summers is relaunching the Listening to Lakewood Program this summer. He will be visiting local businesses throughout the rest of 2012 to answer questions and speak with residents. These Listening to Lakewood sessions are an opportunity for all residents to meet the Mayor and discuss Lakewood.
Join Mayor Summers for the first Listening to Lakewood event on Tuesday, June 12, 2012 from 5:30 p.m. - 6:30 p.m. at Rozi's Wine House, 14900 Detroit Avenue. All residents are encouraged to attend. This is an opportunity to meet the Mayor and share your thoughts with him.
Read More on City
Volume 8, Issue 11, Posted 10:52 PM, 05.30.2012