Lakewood Businessman Re-Creates Radio of the Past
Lakewood resident and businessman Gary Schmitz has recreated radio of the past by reconstructing one of greater Cleveland most loved and listened radio stations, WIXY 1260.
Schmitz, owner of BGE Technologies, and Ray Glasser of Mentor have given top-40 AM radio station WIXY new life at www.wixy1260online.com.
Schmitz states, "After months and months of tweaking the original software, the site delivers the same high energy music that made the original WIXY so memorable." In addition to all the top songs of the 60s and 70s, the online version includes the well known and popular "The Adventures of Chicken Man."
Lakewood's baby boom generation remembers WIXY was Cleveland's signature rock and roll/top 40 station from 1965 to 1976. The station's top competition came locally mainly from WKYC 1100 (now WTAM), WHK 1420 and from Canadian rock station CKLW 800 in Windsor, Ontario.
WIXY began as WDOK am in 1950 and officially changed its name to WIXY on Dec. 12, 1965 and soon converted to a top-40 rock and roll format. In August of 1966, WIXY sponsored the Beatles Cleveland concert.
Lakewood residents will remember that in the mid-60s, a huge crowd gathered to view the WIXY remote truck broadcast live from the car lot at Detroit and Arthur (now the site of Taco Bell). Others will remember that in 1970, Lakewood High School won the WIXY high school petition drive that challenged area high schools to demonstrate their school spirit.
Schmitz and Glasser's online WIXY version, which operates out of Schmitz's Lakewood home, includes a wide variety of music, clips of former DJ's, old newscasts and nearly all the hits of the era.
Schmitz said, "I started on a whim on a weekend where the weather turned sour; I wanted to try to recreate the world of radio I enjoyed so much when I was a young teenager".
"I originally started on a service called Live365, but due to their constant advertisements which would play at unknown times, it was impossible to make the radio station sound like the original WIXY. I spent a lot of hours researching for another way to do the station and still make it legal, making sure all the proper royalties are paid," he added.
"It took a lot of research to locate the best method of broadcasting. I downloaded many different pieces of software to run the station with the quality and tightness I wanted to attain. I finally settled on a piece of software that, as well as many other features, gave me over twenty settings for adjusting the crossfades."
Schmitz boasted, "We currently have over 3,000 songs in our playlist and we play songs the local oldies stations seem to have forgotten exist, as well as the songs that hit #1."
"I know this project will never make any money, but when I Iook at the station listener logs and see that people from all over the country listen, it makes it all worthwhile," said Schmitz.
Tom George can be reached at TJGeorge1369@msn.com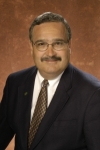 Thomas George
50+ years proud Lakewood resident BA Journalism, THE Ohio State University, Columbus, Ohio, general assignment reporter Ohio State Lantern daily newspaper and columnist for the Lakewood Observer, has been active in civic and community affairs in Lakewood for many years
Read More on Historical
Volume 8, Issue 9, Posted 9:55 PM, 05.01.2012