Don't Miss Visiting Author, Shelly Pearsall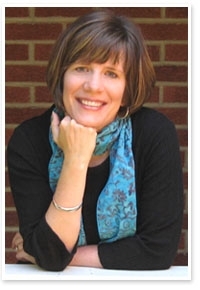 I have always been fascinated by a writer's ability to use words to create a series of pictures or impressions that make up a story. I don't have that ability. Whenever I write it takes time, sweat, and sometimes tears to get even the smallest piece of my imagination recorded in any form. So I am a bit awestruck when it comes to authors. Which makes my job just a little funny at times, as I am the one in charge of booking Lakewoood Library's author visits each year for the Children's and Youth Services department. I must confess that I still get a little giddy when exchanging emails with potential authors. And I always worry about my grammar and sentence structure, even after I hit the send button. With all the information out there on the World Wide Web, it is easier than it has ever been to come in contact with an author. I've seen author's interviews on YouTube, watched Podcasts of authors talking about elements of their stories, and recently heard that teachers can now set up author visits in their classrooms via Skype. Today, I am friends with authors on Facebook and can track their professional lives as often as they update.
Now, I am a fan of all this incredible technology, but I have to say there is nothing like a face to face, reach out and shake their hand encounter with an author. That is exactly what you miss from an internet interaction with an author. Each year the Children's and Youth Services department invites an author to visit our library and give you a chance to meet an author in person. This year we have invited author Shelley Pearsall back again to give us insight on her creative process and a preview her latest offering, Jump into the Sky.

Shelley Pearsall is an Ohio resident who started her writing career early on - she sent her first book, 40 handwritten pages, to a publisher when she was just thirteen years old. Her love of history has led her to some wonderful experiences: museum historian, performing Great Lake stories on a steamship, and working in a 19th century shoe shop in Williamsburg. It has also led to several historical novels. Before she wrote her first full length novel she wrote short stories, including a collection of Ohio ghost stories and spooky Lake Erie legends.

I first met Shelley in 2009 when she honored us with a visit to showcase the research she did on a portion of the underground railroad for her first novel, Trouble Don't Last, which won the Scott O'Dell Award for Historical Fiction in 2003. She is an engaging speaker with a clear and direct manner. Not only did she focus on the aspect of research in her writing, and present us with a slideshow of her physical journey through this research, but she also gave us a detailed description of how to build a character. Many of the students in attendance were able to talk to her directly about their writing and ask pertinent questions about all aspects of writing.

This month we will again give you the opportunity to find out how Shelley's creative process works, and let us know exactly what she was thinking when she decided to tackle Elvis in her 2008 novel, All Shook Up. Imagine how you would feel if you just turned thirteen and found out your dad is an Elvis impersonator? And imagine you had to spend all summer with him! This is a funny and poignant look at a young teen's discovery that his father is more than just his dad, more than his expectations, and more than just another Elvis impersonator. Who knows, if you keep your eyes open you might even see Elvis.

Join us Tuesday, May 15 at 7:00 p.m. in the Main Library Auditorium for a chance to meet award winning author Shelley Pearsall. She will answer questions, sign books and shake hands after her presentation. I hope I won't be the only awestruck reader with sweaty palms in the group. This program is free and open to all ages. Books by the author will be available to purchase and for signing, provided by Mac's Backs Books.
Read More on Library
Volume 8, Issue 9, Posted 9:55 PM, 05.01.2012