Our Local Colleges And Universities- Keys To The Future!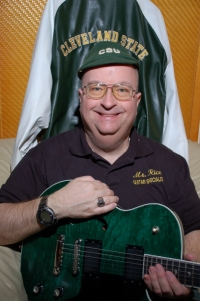 There's no doubt about it, college does not come cheap, and, truth be told, for a young person to hope for a good livelihood he or she will probably need to complete some college studies or receive training in a good vocational school. To many Americans, that means trying to get their children into what they perceive to be a "top-tier" school of higher education. Even with whatever scholarships might be available, those schools often mean thousands of dollars out-of-pocket, along with thousands of dollars for student loans and room-and-board fees. Frankly, I just don't think that kind of expense account works for all of us.
My dad was the only breadwinner in our family. Adding to that were considerable costs from numerous surgeries that I had to undergo as a child, all of which made the idea of college a pipedream for me. We did well to pay the bills of life as we went along, and quite frankly, had Dad not worked several jobs, we might not have even been able to do that; so when college time came for me, the piggy bank was empty. The deck was stacked against me in other ways, as well. Having a moderate-to-severe speech impediment, as well as hearing and walking issues, there were any number of people who questioned whether I could even become a productive member of society.
My parents, and my university's leadership, were fortunately not among those people. I'm a 1973 cum laude graduate of Cleveland State University, having received a degree in Political Science with Secondary Education credentials at that time, with my post-graduate level special education coursework taken there afterwards. I've had a tremendous life as a public school and private teacher, public speaker, musician, "guitar guy," photographer, and writer, among other pursuits. So many of those adventures derived from the successes I experienced while at Cleveland State University.
I entered CSU in 1969. At that time, the university had a Lakewood High School satellite campus. As Lakewood had been my high school, it was quite convenient to make a college transition while at the same time remain close to home. As a person who had experienced long-term difficulties with what, back then, were referred to as speech and hearing "handicaps," it was important to me that I start my college journey in relatively familiar surroundings and with smaller classes. I was also able to work as a reporter for The Norseman, CSU's Lakewood Academic Center newspaper. That experience served me quite well, as I've since been a writer for Folknet's Continuum, Guitar Digest, and your Lakewood Observer newspaper.
I elected to become part of the CSU family for several reasons. For one, cost was the big factor. Because I had experienced a number of hospitalizations as a child, money was always a concern in our family. The informal and intimate atmosphere of those evening classes also helped greatly in fostering that intangible feeling of acceptance that people (and particularly those having special needs) really appreciate. With sincere thanks, I also note here that there were several accommodations that the university graciously made for my particular needs. Those were done for me in the days before it was common to do that sort of thing for persons having so-called "disabilities."
One very significant question for the university was whether to admit me to their College of Education. Both my speech and hearing issues brought concerns as to whether I would, or even should, consider becoming a teacher. While some expressed reluctance with my heading in that direction, my strong desire, coupled with some forward-thinking administrators, allowed me to enter that college and complete the coursework necessary to become a certified classroom teacher. I received my degree and first teaching certificate in 1973, a full two years before a federal law recognizing the rights of the disabled came into play. In that respect, CSU was a pioneer university concerning awareness of the rights of special-needs people.
I later went back and took post-graduate hours at CSU to receive my Special Education certification. It was very important to me that I enter that field, mainly because I wanted to help students like myself who had also experienced undue difficulties in their lives. I began my career in Special Education as a tutor with the Lakewood Schools, and concluded that career in 2005 with my retirement as a teacher with the Parma City School District.
Being a musician since childhood, I enjoyed my time in the CSU Instrumental Ensemble, where we played an eclectic library of great material. My musical interests continued through the years, as I taught private music lessons and played in local bands on evenings and weekends as a drummer and guitarist. My interest in guitar history, along with an ability with guitar repair, led to my being asked to evaluate the guitars of the Rock and Roll Hall of Fame in 1995. Since that time, I have helped them as a guitar consultant whenever they've needed my assistance.
To me, it is essential and beneficial that we now have a new exciting and dynamic University of Akron satellite campus at the heart of our city, at Detroit Ave. and Warren Road. Students who come to Ohio's great state schools and community colleges need to know that their qualifications will receive careful consideration, and after admission, that they will be given every opportunity, as I was, to succeed in the achievement of their dreams. They need to know that there are absolutely no limits to what they can achieve, and that they do not need to go elsewhere to find the excellence that is already right there waiting for them.
My life has centered around helping students, particularly students who might be considered "high-risk," as I once was considered by some people. I am here as a state-school graduate example to those students that they can be successful, especially when they are backed by these great local schools like Cleveland State, Cuyahoga Community College, or Lakewood's new University of Akron branch!
(Incidently, the State of Ohio has a great "Project 60" program, where Ohio residents 60 or over can attend many State University classes at no charge on a not-for-credit basis. Contact your favorite state university for more information.)
Read More on Pulse of the City
Volume 7, Issue 25, Posted 12:10 AM, 12.14.2011