Lakewood's Old House Fair Helps Residents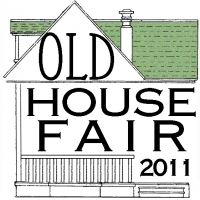 The Lakewood Old House Fair will be held on Saturday, April 16 from 11 a.m. to 4 p.m. at Harding Middle School (at Hilliard & Madison). Admission is free.
No more blindly searching through yellow page listings or scouring the overwhelming Northeast Ohio home improvement shows for the goods and services that best cater to older houses. Owning a Lakewood home or space is a labor of love for most individuals. You can spend lots of time and energy sorting through information and seeking out businesses that best serve older homes. Sometimes residents can do the work themselves. Sometimes we need to pay professionals to do it. Either way, the expertise and guidance of local professionals and resources is necessary and valuable in order to give our century homes a sound start for their next 100 years.
Whether you are putting sweat equity into your home or commissioning experts to make those repairs or improvements, there is no doubt you will get something valuable out of this one-of-a-kind Lakewood Old House Fair. All fifty exhibitors are home improvement or home-related and all but a few, are Lakewood area businesses and services. That means for most of them they aren't only experts on Lakewood housing, but they are your neighbors who also value their Lakewood home and community. Exhibitor areas of expertise include, but are not limited to: general contractors, remodelers, repair, garage builders, kitchen and bath suppliers, electricians, heating and cooling, wood working, roofers, painters, landscapers, interior design, home improvement and maintenance products. To complete the scope of your home related needs and get you going on your way, several City of Lakewood and non-profit resources and organizations will be there to answer questions and provide guidance.
Bring a photo of your house or next home project and take advantage of free advice and consultations from the many experts. Even if you have no home-related needs at this time, you really have to check this local event out for yourself. There are nice door prizes and many booth raffles to have fun with and take advantage of. This event is family friendly. Also, Tommy's Pizza and Chicken, now open on Madison Avenue's west end, will be offering pizza and other lunch items for sale during lunch hours. Lastly, the Old House Fair is thrilled to announce that the Cleveland Restoration Society will be giving two presentations on exterior painting beginning at 1:30 p.m. See pages 11-14 in this issue for more details on door prizes and raffles, most of the business and non-profit exhibitors expected, and more about the presentations. There are a few nice events going on around town on Saturday, April 16. Make a point to catch a couple of these events and enjoy the benefits of what living in Lakewood has to offer.
Exhibitor Door Prizes & Booth Raffle Sampling
$15,000 Joyce Factory Direct Sunroom Imagine the Possibilities Giveaway; $1,000 Racy Custom Woodworks Restoration of residential wood front door; $400 Imperial Home Center Gift certificate towards new kitchen appliance; $200 Lakewood Hardware Rockwell Shop Tool Series Combo Kit; $200 Pet's General Store Hexagon fish aquarium and full set up; $150 Metropolitan Home Design Real estate staging or design consultation; $125 Reliable Construction Aluminum Storm Door; $125 Lakewood Garden Center Free garden consultation, $50 gift card, & garden basket.
Special Features
Free 2011 Madison Ave. Business Directory that includes detailed listing of Old House Fair Exhibitors.
NEW THIS YEAR Cleveland Restoration Society presentations: 1:30 p.m. - Painting Your Old House & 2:30 p.m. - Choosing Colors For Your Old House. See story at http://www.lakewoodobserver.com/read/2011/04/05/cleveland-restoration-society-exterior-painting-presentations for more details.
Bring photos of your house or project for free consultation from the experts.
Business Exhibitors
Absolute Exteriors, Aladins TV (DirecTV/ATT&T), Allure Painting, American Plaster & Drywall, Best Lawn Service, CertaPro Painters, Custom Home Improvement, Cuyahoga Safe & Lock, Dollar Bank, Holstein Cabinetry, HRI (Home Restoration Investments), Imperial Home Center, Joyce Factory Direct (sunrooms & windows), Lakewood Garden Center, Lakewood Hardware, Lakewood Lawncare, Metropolitan Home Design, Nature's Bin Garden Department, NorthEast Plumbing & Mechanical, Pet's General Store, PlanetCare Landscape Services, Premier Landscaping, R Home Inspector, Racy Custom Woodworks, Radcliffe Construction, Reliable Construction, Rockport Woodworks, Scott Electrical Service, Slife Heating & Cooling, The Ohio Educational Credit Union, Window Universe, Delta Computers, Environmental Healing.
Nonprofit Organizations & Services Exhibitors
Cleveland Restoration Society, Lakewood Historical Society & Lakewood City Heritage Advisory Board, City of Lakewood: Community Development, Building & Housing Department, Cuyahoga Board of Health/City of Lakewood Health Department, Keep Lakewood Beautiful, LEAF (Lakewood Earth & Food Community), The Lakewood Public Library, LakewoodAlive Housing Outreach, Habitat For Humanity, The Lakewood Observer, MAMA (Madison Avenue Merchant Association), Lakewood Schools & Lakewood Community Recreation & Education Dept.
Plan to have lunch at the Old House Fair!
Tommy's Pizza & Chicken, just opened at 16813 Madison Ave., will be offering special deals on a couple of their lunch fare from 11:30 a.m. to 1:30 p.m.
Read More on
Volume 7, Issue 7, Posted 10:26 PM, 04.05.2011