PhotoBlogs by Margaret Brinich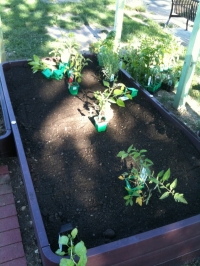 LPL and LEAF Learning Garden
(32 Photos)
Work is underway at the LPL/LEAF Learning Garden behind Madison Park. The grant awarded to LPL is aimed at helping bring libraries together with local food projects so that kids (and library patrons of all ages) learn to be good stewards of the earth.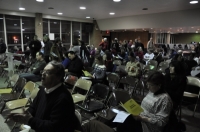 School Board Meeting BY TAYLOR TRIMARCHI 2-16-10
(27 Photos)
Taylor Trimarchi captures the range of emotions from the board meeting last night at LHS.
Back to LO Photoblogs