It has been decades since the LGBTQ flag went missing from Lakewood City Hall in an act of vengeance and hatred. The flag, as rumors go, was taken down and burned.
Today, one of Lakewood's viral landmarks is checked for damage which includes parts of the display had been set on fire. The rainbow doors have made it around the world, as Lakewoodites past and present and the LGBTQ community shared and re-shared the image. All comments were positive.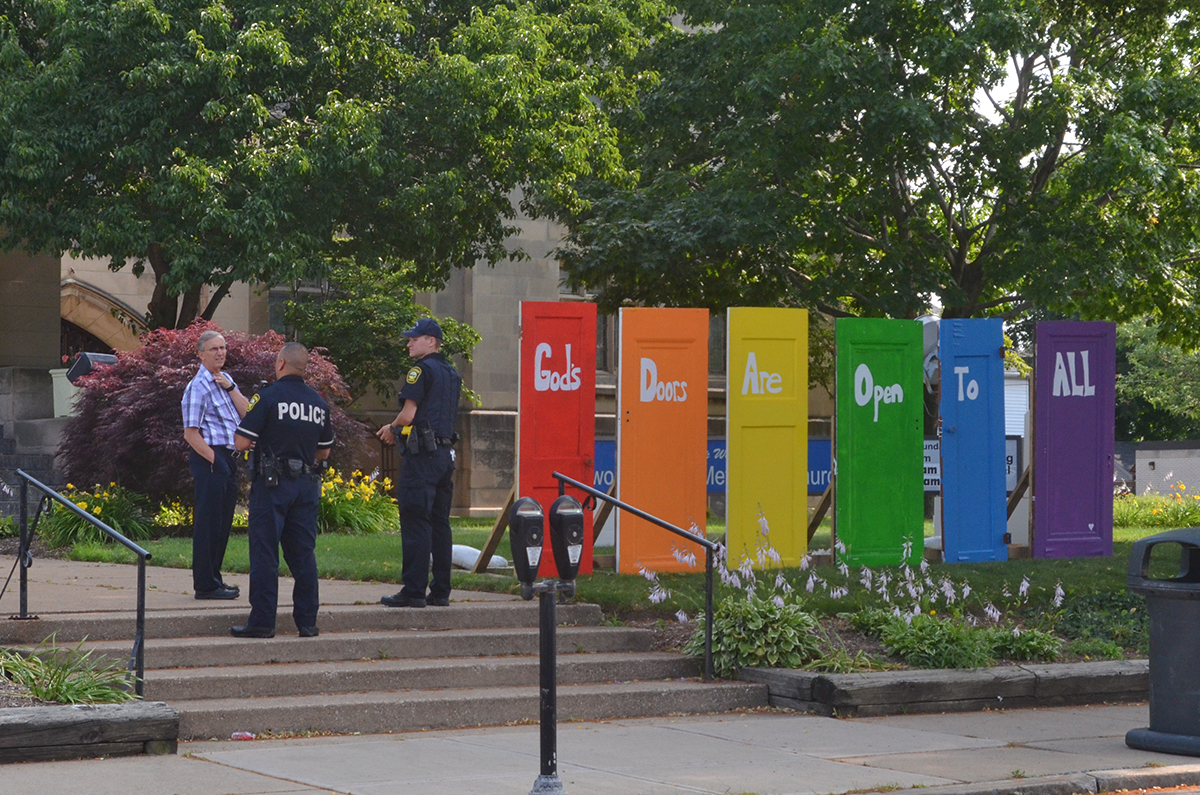 Lakewood Police stop back Lakewood United Methodist Church at Summit and Detroit to examine burn marks that appeared in the night.
I would like to remind everyone. It is being investigated. It could be a punk 10-year-old and a fire cracker. Hence the title.
Needless to say, anyone with any information on this should call Lakewood Police at 216.521.6773
.