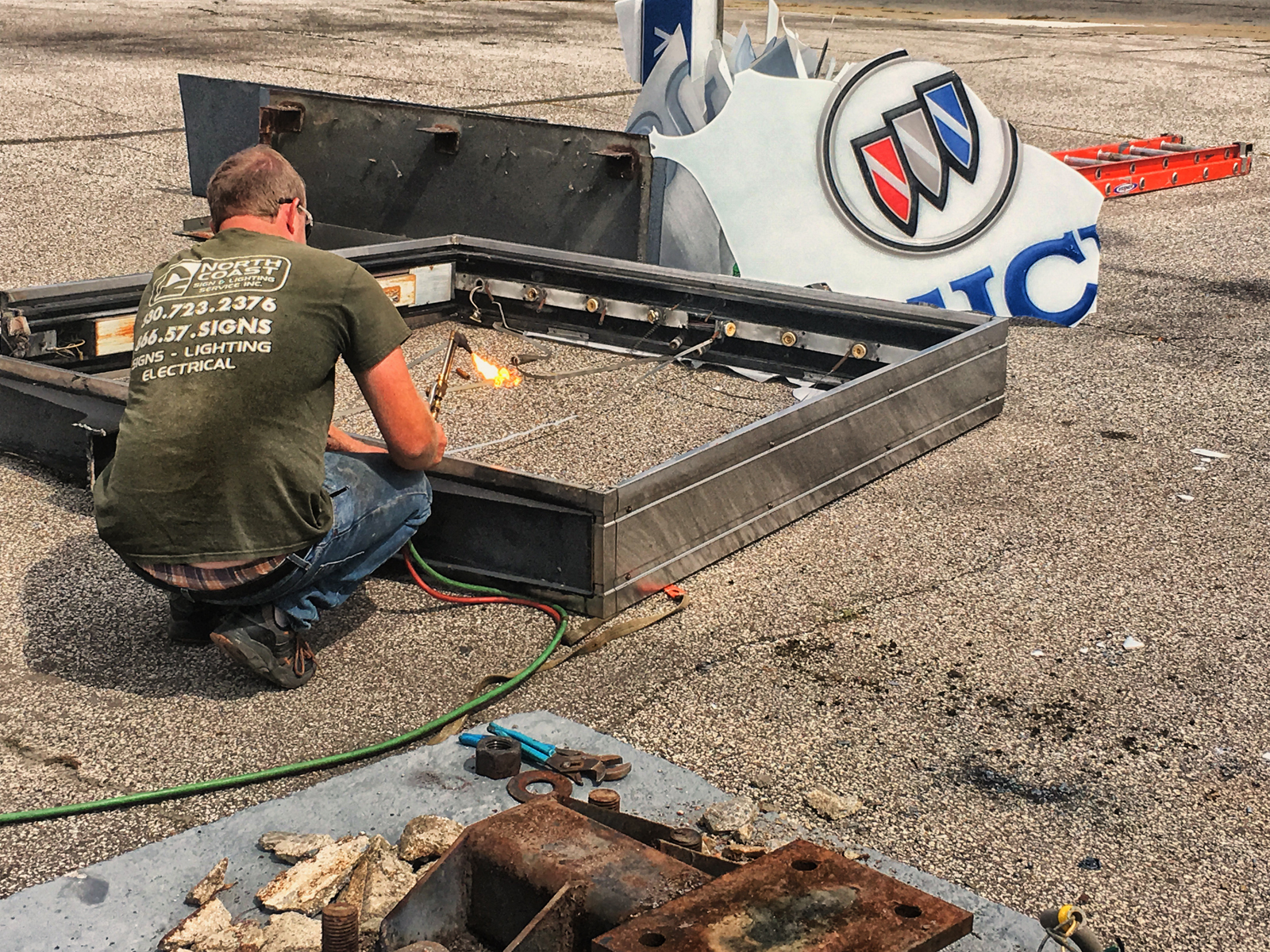 Steve Barry Buick, is closing their doors for good this weekend. Body Shop open for another month.
Steve Barry said, "For 9 months we tried to make a go of it, but in the end it was working out. When I asked about plans he said the body shop has work for about a month, and at least a couple months cleaning the place out, but it is over for him at that location.
A couple people have expressed interest in buying the location but nothing to report at this time.
For those of us that grew up here, Steve Barry was a long trusted name, and a great business in Lakewood and supporter of everything Lakewood.
In 1993 the City of Lakewood came out with a visionary look forward and the report started with "We must work at all costs to make sure we can keep all 7 of the car dealerships we have on Detroit Avenue." Well one by one they have all disappeared.
Kopeke Motors
(Mercedes, Volvo),
Fairchild
Chevy (GM),
Jackshaw Pontiac
(Pontiac),
Ganley Dodge
, (Dodge Chrysler),
Lossman Mottors
(VW, MG, Fiat, Volvo, Triumph),
Spitzer Dodge
(Dodge), and now
Steve Barry Buick
. The end of an era and the glory days of Motoring in Lakewood.
Technically Lossman Motors Body Shop is still a Fiat dealership, with the 1974 Fiat X-10 for sale in the window.
A huge thanks you and tip of the hat to Steve Barry, and his entire family for making a go of it, even in tough times.
Thank you for your support, and wish the best for you in the future.
Stay tuned!