Today I got a call from fellow car enthusiast and car collector Dave Buhler. Dave was
reminding me about the Art Show May 1, at the Templar Building. And that he will have all
of his cars on display, and that the Templar museum is coming along slowly but smoothly.
As he was getting ready to hang up he mentioned that Randy Ema was in the Midwest and
came in to see his collection of cars and wondered iff I had the time to stop by and meet
Mr. Ema. Well I dropped everything I was doing and ran over. Randy Ema is one of the
largest collectors of Dusenbergs in the world, and is a personal friend and adviser to Jay
Leno on his massive car collection, often thought to be one of the best in the world.
Randy had heard of Dave's collection all the way out in LA, and made sure he saw it.
While many non-car aficionados might not understand is that Dave's collection, and events
like the Lakewood Kar Kulture Show are quickly becoming reasons to stop by and spend time
in Lakewood Ohio. It will be great when Dave's museum is finished.
The Templar Building is where all of these cars were assembled. Matter of fact, right where
they are sitting now!
Thanks for the fun afternoon Dave, and really nice meeting "Another car nut" as Barry
McGuire would say.
Take a look at some of Ivor's photos from the afternoon.
here - [url]http://lakewoodobserver.com/photoblogs/ivor-karabatkovic/templar-car-collection
[/url]
This is one of mine.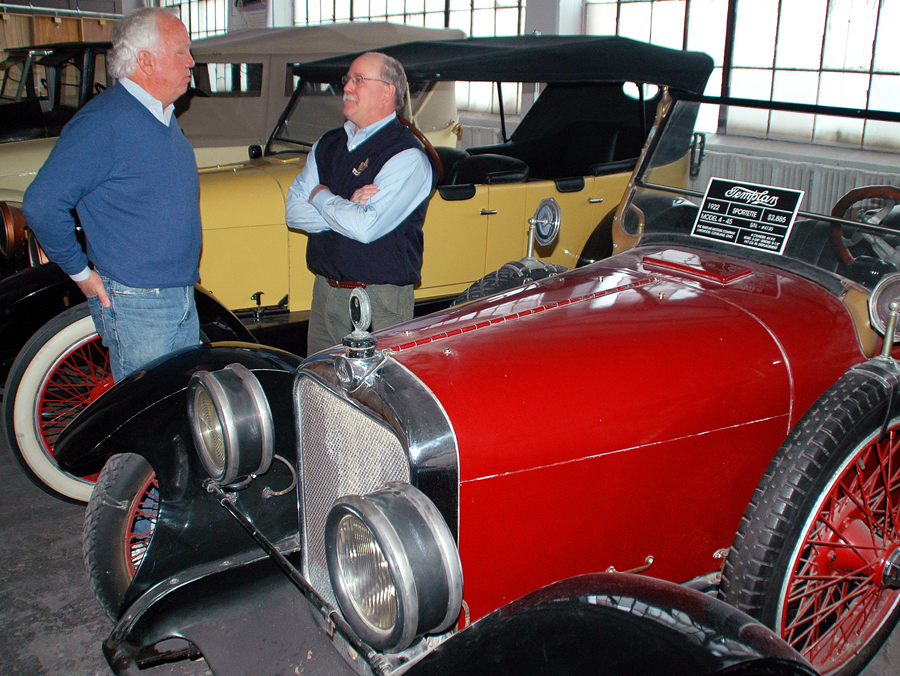 .
_________________
Jim O'Bryan
Lakewood Resident
"The very act of observing disturbs the system."
Werner Heisenberg
"If anything I've said seems useful to you, I'm glad.
If not, don't worry. Just forget about it."
His Holiness The Dalai Lama