"BARE" with me Folks—this is a long one, but it is very important for reform of our city government.
Today's "Public Records Unveiling" is the first in a series secret meetings the 2015 City Council held to give away taxpayer money and assets in backdoor dealings with CCF and LHA.
Until now, City Council Defendants Bullock, Marx, O'Leary, Nowlin, Anderson, Juris, and Madigan (through their Attorney –Butler) have concealed and misrepresented secret meetings and agreements that violated Open Meetings Laws.
The proof comes from Butler's own writing to these elected officials who swore an oath to do exactly the opposite of what they did.
The records below evidence a fraudulent cover up of a "communications strategy" among City Council members, LHA and CCF with the goal of diverting taxpayer money and assets for private use.
Note the 12/3/15 entry on PR consultant Korey's invoice (below) that shows she was coordinating the City Council "messaging" with the CCF's PR lady Heather Phillips and LHA's PR guy Galen Schuerlein of Malamed Communications (Malamed is also Armand Buddish's PR team). Records I'll show later, show City Hall engaged in the scheme as early as July 2015.
Listen to the November 30, 205 COW recording where
Korey was not mentioned
at all let alone as being permitted to join the illicit secret meeting. What was discussed with her in secret does not qualify for executive session.
Was she hiding in a closet at City Hall that night?

http://www.onelakewood.com/wp-content/u ... -30-15.mp3
Some Background: On the morning of November 30, 2015, LHA trustees (Including
Summers, Madigan and Bullock) met and approved
the roll out of the Master Agreement having learned Council members were "all in" on the roll out. That night, the 2015 City Council, led by ringleader Butler, met secretly with PR professional Eileen Korey to discuss and agree upon a "communication strategy." (See Ms. Korey's entry of November 30, 2015 on her invoice below: "Meeting McEwen, Council members" 2.0 hours.) Hmmm
December 1, 2015, the following morning, Bruce Geiselman of Cleveland.com called Butler saying he heard
Council "made a decision that the hospital was closing."
Hmmm Where did Geiselman hear that? (See Butler's email to Council below) Butler told Geiselman that "no decisions had been made." Cover Up?
But decisions were made the night before in a secret executive session with Ms. Korey as previously documented here on the Deck by O'Leary's and Anderson's own writings. See those below from my prior LAID BARE posts.
And the morning after (December 1, 2015) those decisions were made by Council in secret, Butler wrote Council: "lots of folks know that negotiations reached a certain point the week before last." That would be the week just after O'Leary and Anderson had been elected. Hmmm
Butler also wrote: "We cannot rely on everyone, unfortunately, to use the same discretion we use."
So,
Butler coached our Council members to keep secret
the secret decisions they made and the agreed upon "communications strategy" they hatched the night before to "roll out the transition plan." (Remember, those are O'Leary's words, not mine when he complained of LHA leaking like a "sieve"). Butler is clearly concerned about leaks of something that should have been public all along.
Every member of the 2015 Council members and Butler had a duty to speak out and all were active participants
in whole series of secret emails and meetings in violations of Open Meetings Laws. To date, they have all remained silent and proactively denied their culpability in Skindell v. Madigan in the trial Court in December 2015, in the Cuyahoga Court of Appeals throughout 2016 and into 2017; and they continue their silence and fraud through today in the Ohio Supreme Court.
The "cancer" at City Hall is malignant…
Evidence of Cindy Marx and Ringleader Butler secretly executing the the ongoing "communications strategy" to role out the Master Agreement is here: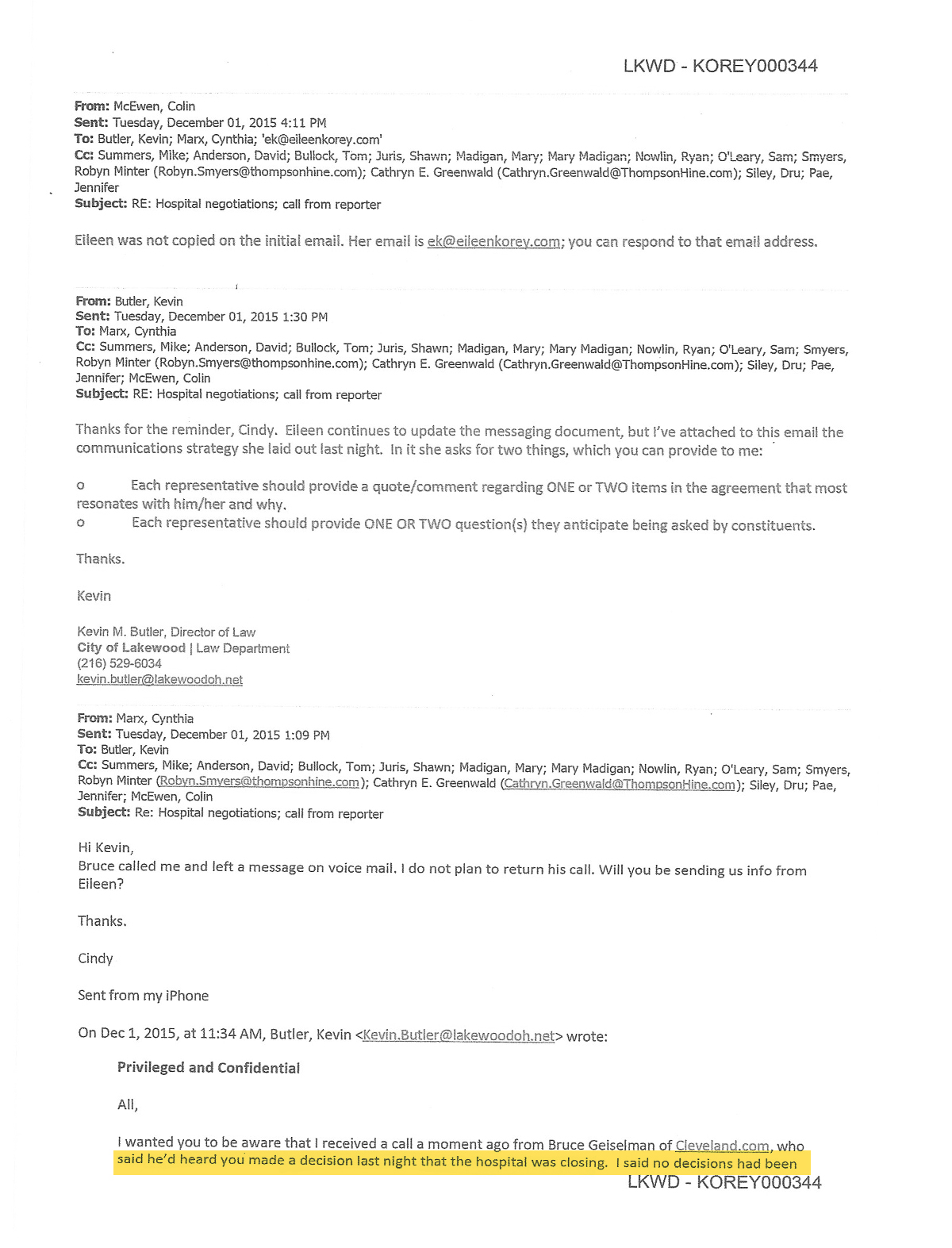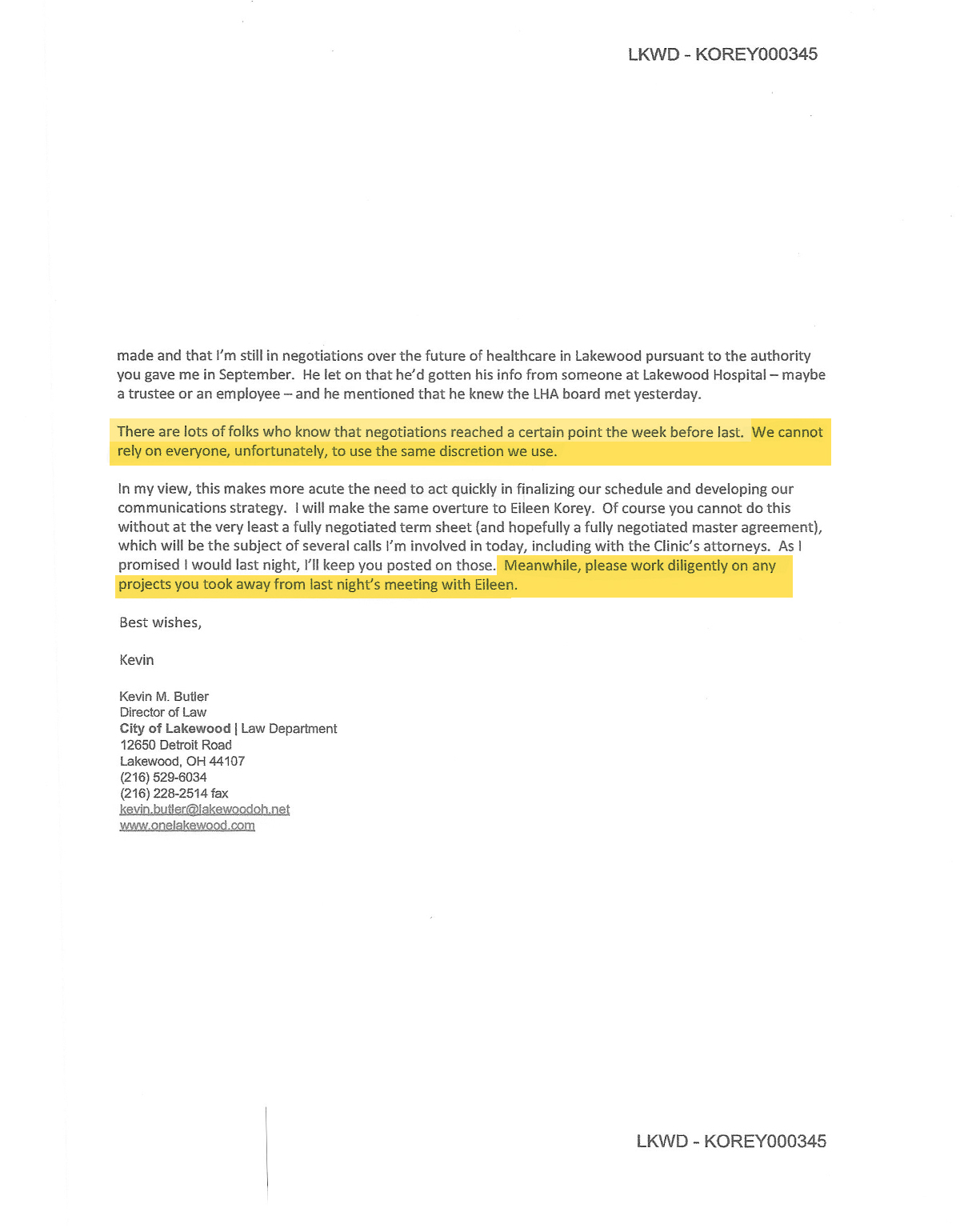 Ellen Korey Invoices to City Hall: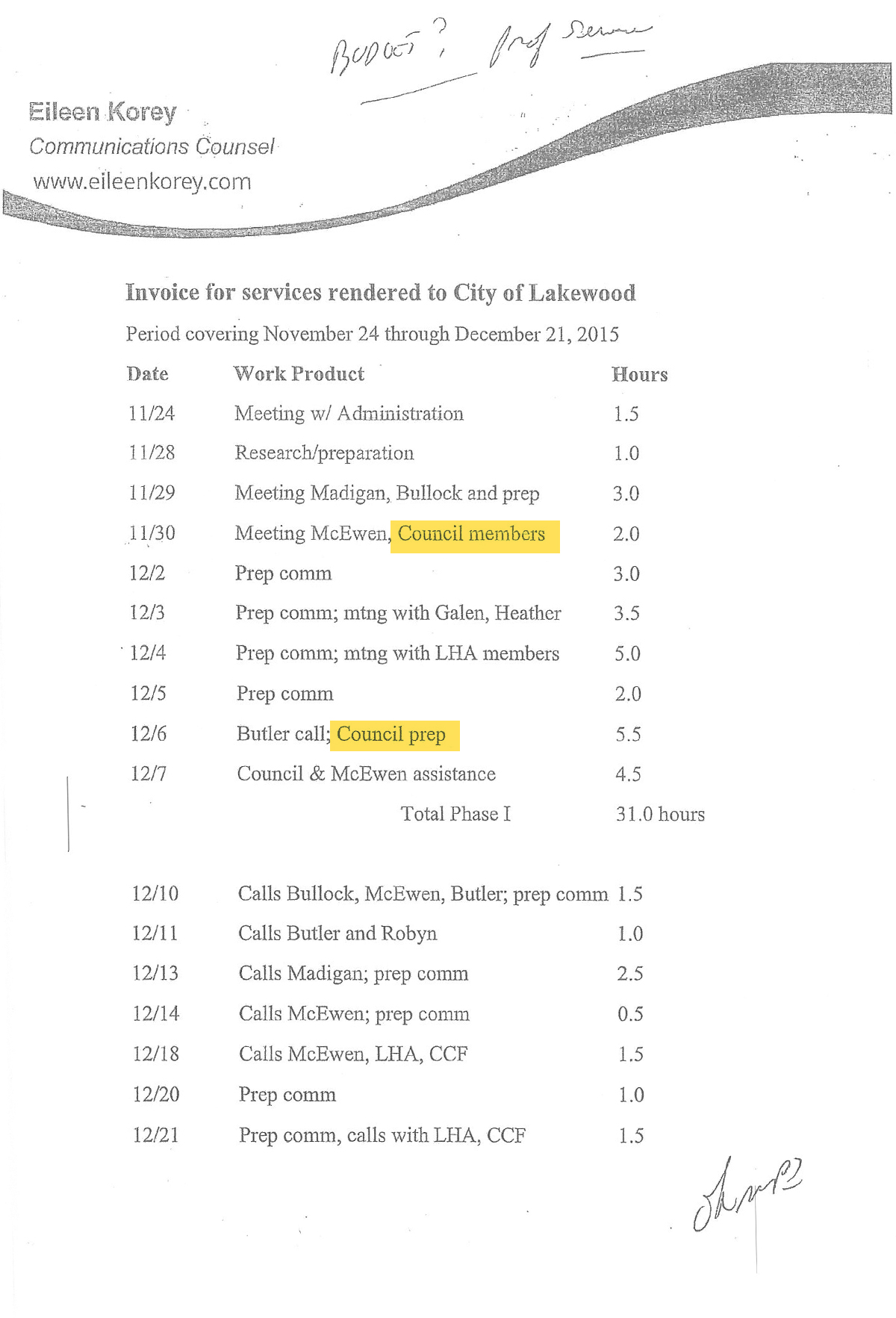 Evidence of O'Leary's participation in coordinated "communications strategy" with LHA/CCF that is not going well: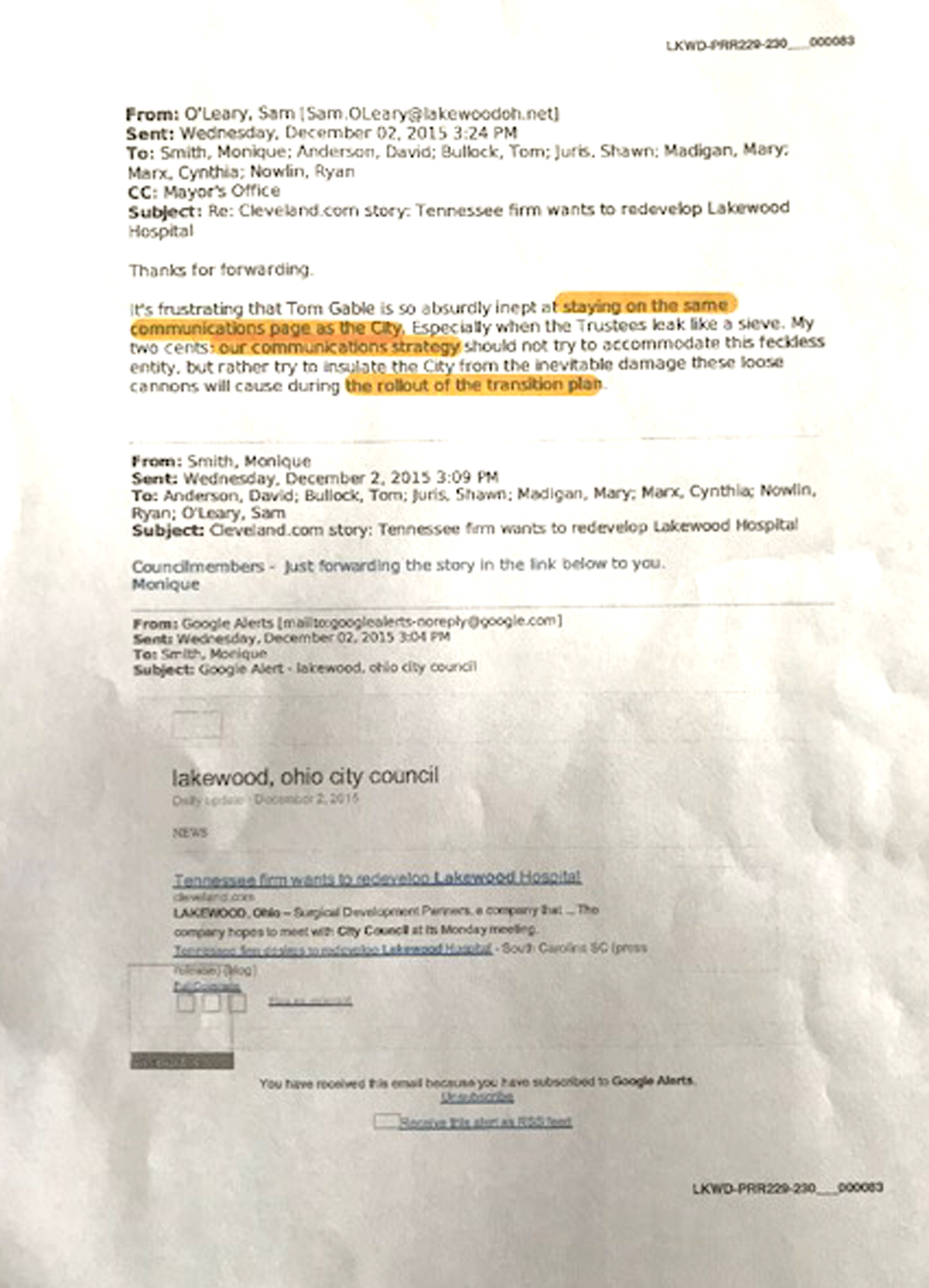 Evidence of Anderson's participation in the ongoing "communications strategy" to role out the Master Agreement
http://www.cision.com/us/2013/02/what-i ... -strategy/
Evidence of what was discussed in the secret meeting on November 30, 2015: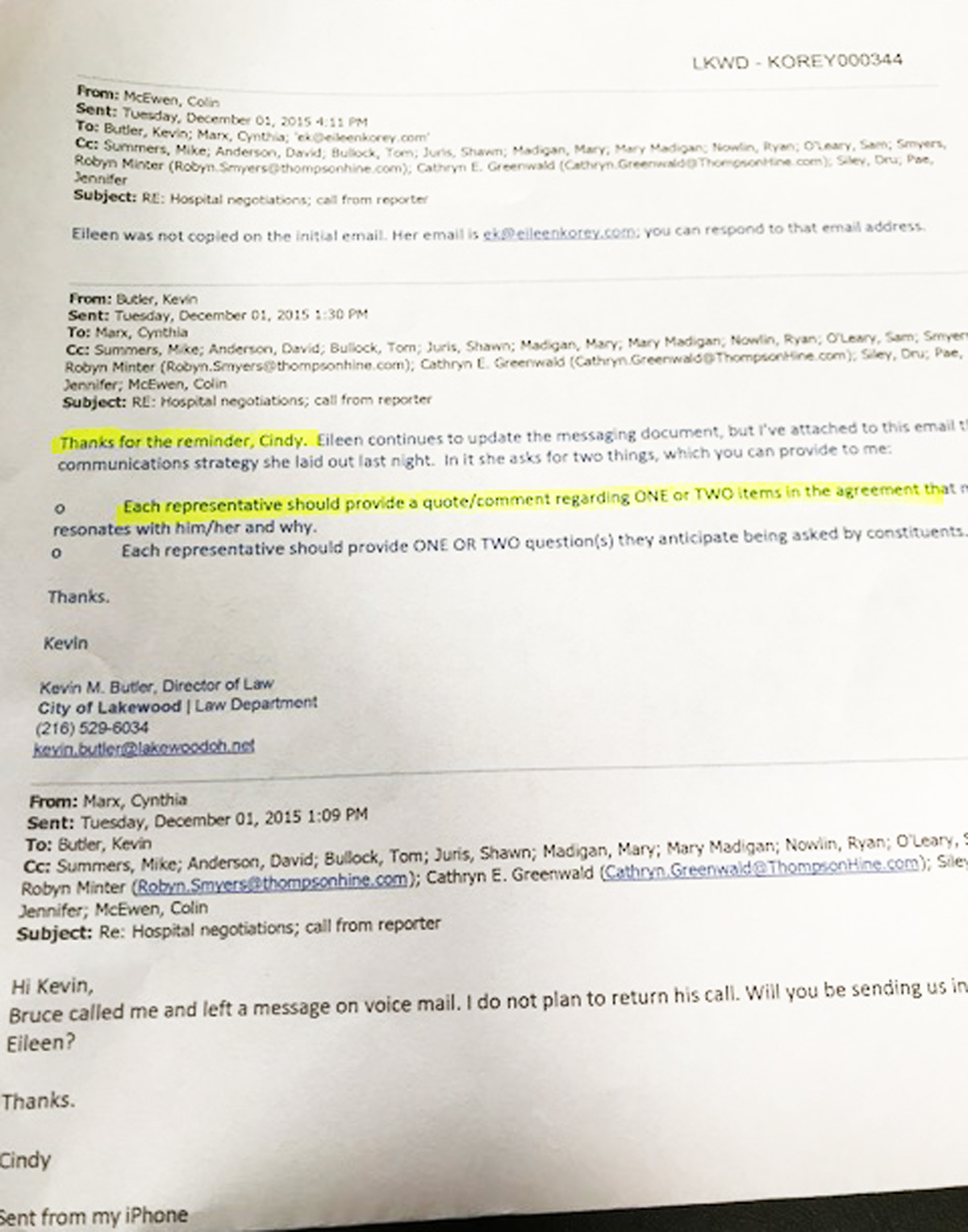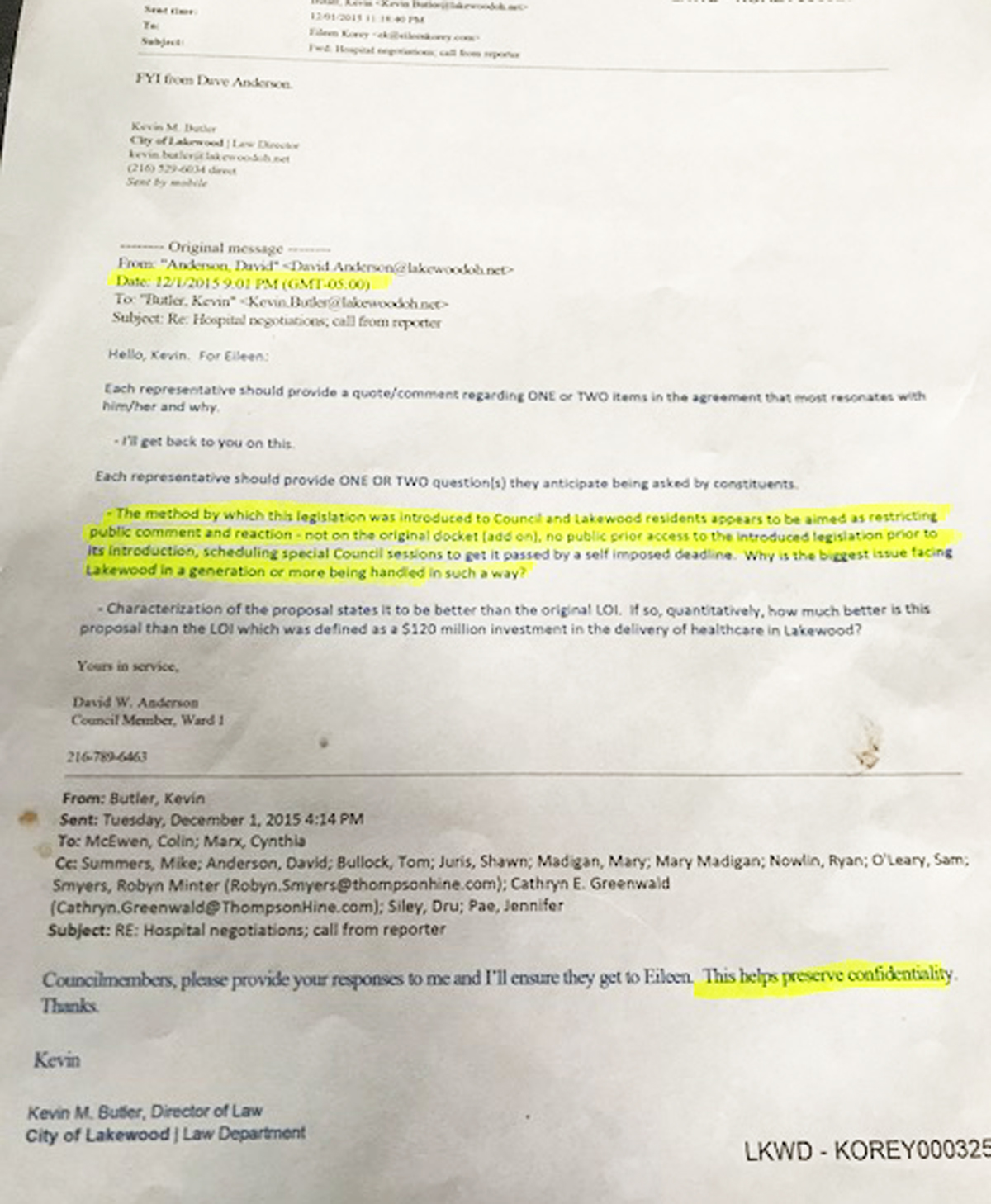 More to follow...