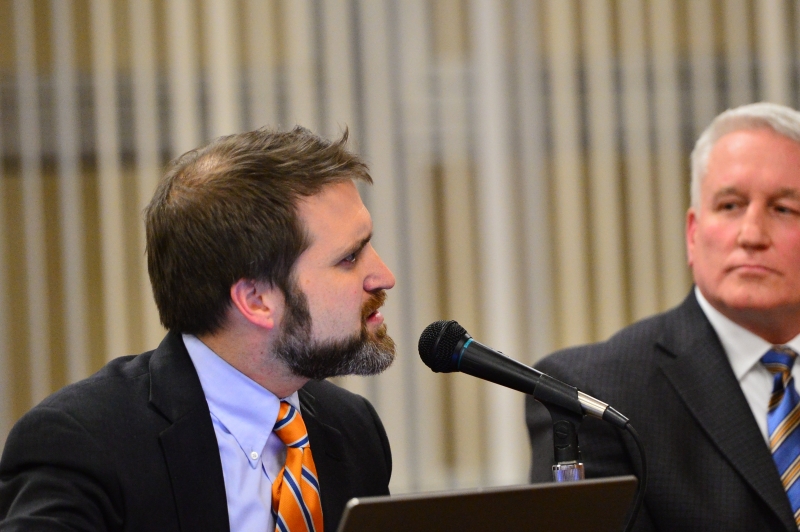 Law Director Kevin Butler speaks as Mayor Michael P. Summers looks on. (photo by Alex Belisle)
Mayor Summers' Deposition In Its Entirety
http://media.lakewoodobserver.com/media/docs_145805574.pdf
Don't believe spin, don't believe bullshit. READ IT FOR YOURSELF.
Through this entire project, we have always asked the reader, and the Observer to draw conclusions and share their thoughts. We still ask that from everyone, and as everyone has found out. the Deck, the Paper, and the project is without bias. We alone trust the reader to look at facts and see how they apply to them, and what they think.
People ask for facts, here you go...
Take the time and read it, compare to what has been said.
Discuss it with your friends and here.
WHO CARES WHAT OTHERS THINK OR SAY, the ball is in your court.
.