It has been awhile since there was a newsworthy car moving in and around Lakewood. But last night around 8pm
I got a call from Mike from Mike Hornsby that one of the rarest most sought out cars in the world was in Metro Park.
Well Mike's dad owned Parma Sports Cars, and grew up in the business and now works with Ganley so I had to
believe that he knew his stuff. So I grabbed Deb and the camera and headed down.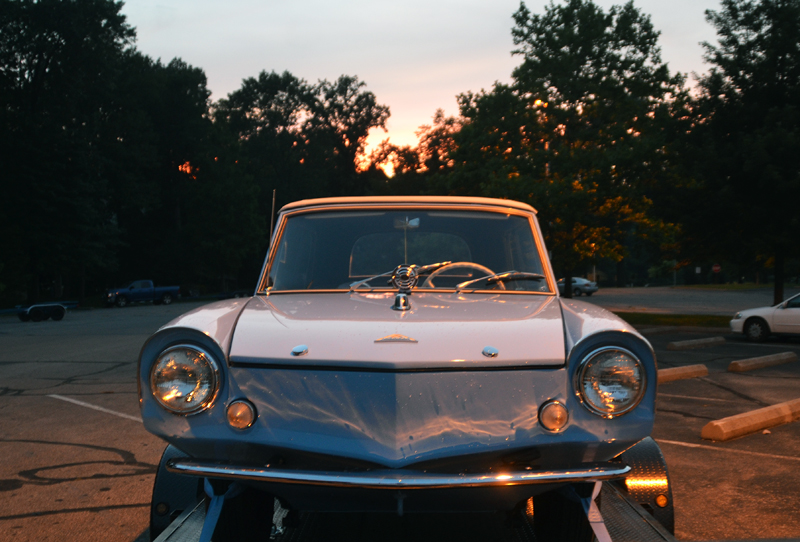 Can you name this car? Look at the hood, the grill, and the fender it might help.
This 1964 version of this car was in perfect shape, having gone through a complete restoration. Jim The owner of the car
told me, you would never believe it, it came in boxes. "THEN, I had to learn German, because all of the manuals and shop
material was in German." I asked was it hard to find pieces, and he mentioned he did have some problems, but it was
more just trying to make something out of nothing.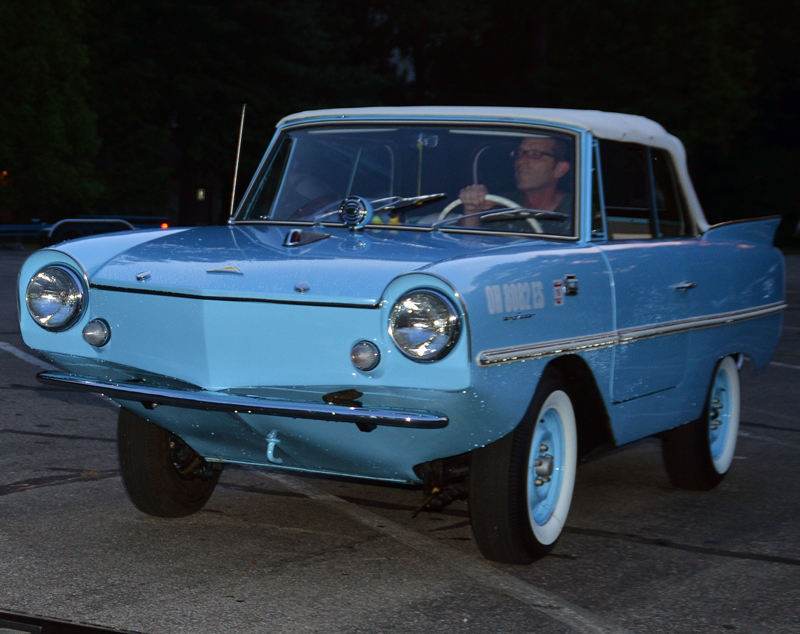 Jim drives it up on the trailer to head back to Medina.
Have you guessed it yet?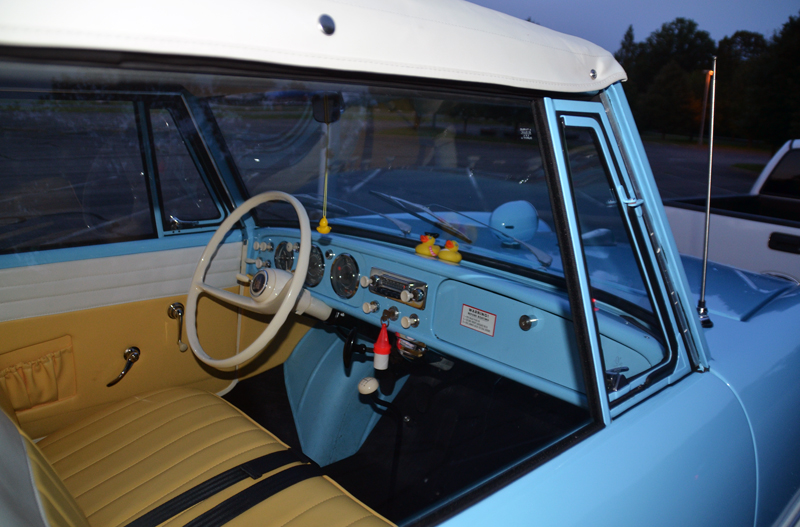 Maybe the inside will help? Hmm seems normal, but the key chain seems out of place.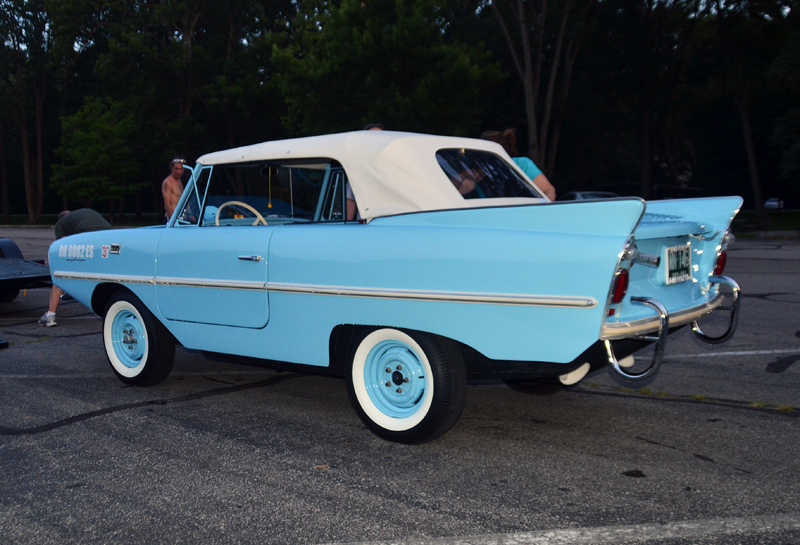 Figure it out yet? Look under the back.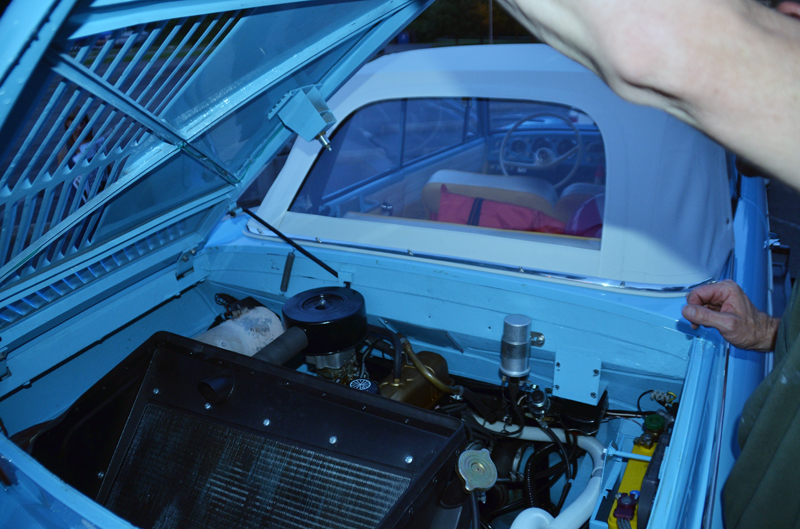 The engine bay reminds me of the NSU Wankel Spyder, but perhaps that is just a German thing.
Guess it yet?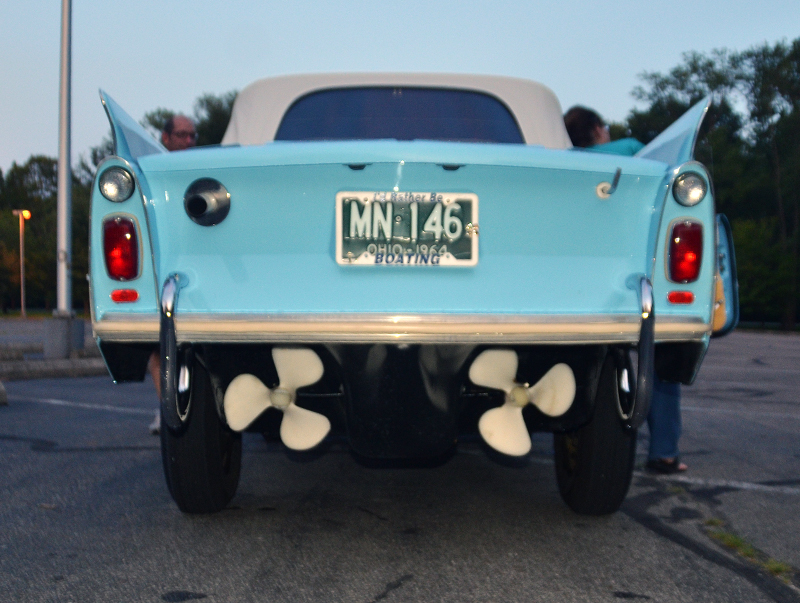 That's right one of the most infamous cars in the world, and Amphicar!
From Wikipedia...
The Amphicar is an amphibious automobile, the first such vehicle mass-produced for sale to the public starting in 1961. The German vehicle was designed by Hanns Trippel and manufactured by the Quandt Group at Lübeck and at Berlin-Borsigwalde. Its name is a portmanteau of "amphibious" and "car". The Amphicar was designed to be marketed and sold in the USA. Compared to most boats or cars, its performance was modest, and only 4000 were produced by 1965. Nevertheless, it is still among the most successful amphibious civilian autos of all time, and still often prized and preserved as novelty collectible automobiles today.
Chassis/body Overall length: 14.250 ft (4.343 m)
Overall width: 5.083 ft (1.549 m)
Height: 5.000 ft (1.524 m)
Turning circle: 36.833 ft (9.398 m)
Wheelbase: 7.000 ft (2.134 m)
Front track: 4.000 ft (1.219 m)
Rear track: 4.083 ft (1.245 m)
Fuel tank capacity: 10.5 imperial gallons (13.125 U.S. gallons; 49.7 liters)
Empty weight: 2,315 lb (1050 kg) (includes fuel and oil)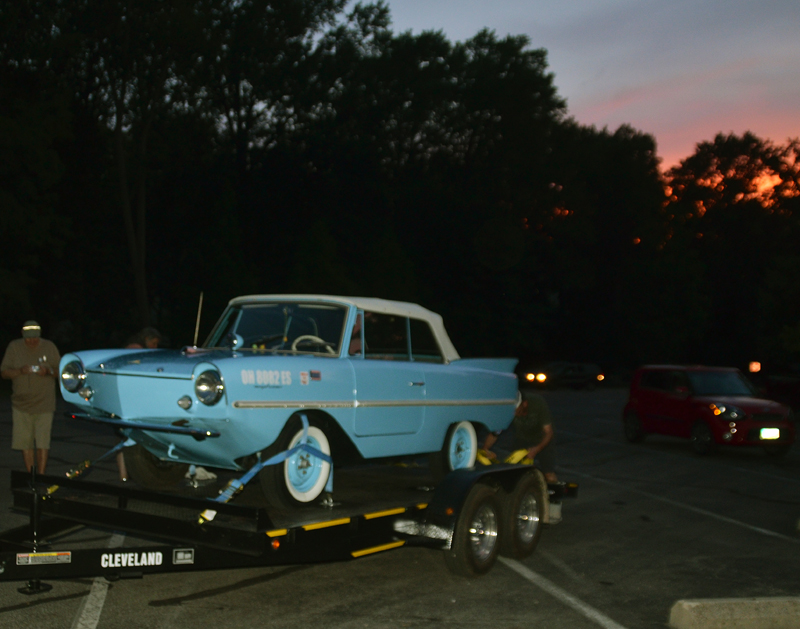 As the sun sets off it goes, but it will be back. Both Mike and I are promised rides, and Jim said he would bring it
back to the Lakewood Car Kulture Show.
Stay tuned.
.
_________________
Jim O'Bryan
Lakewood Resident
"The very act of observing disturbs the system."
Werner Heisenberg
"If anything I've said seems useful to you, I'm glad.
If not, don't worry. Just forget about it."
His Holiness The Dalai Lama