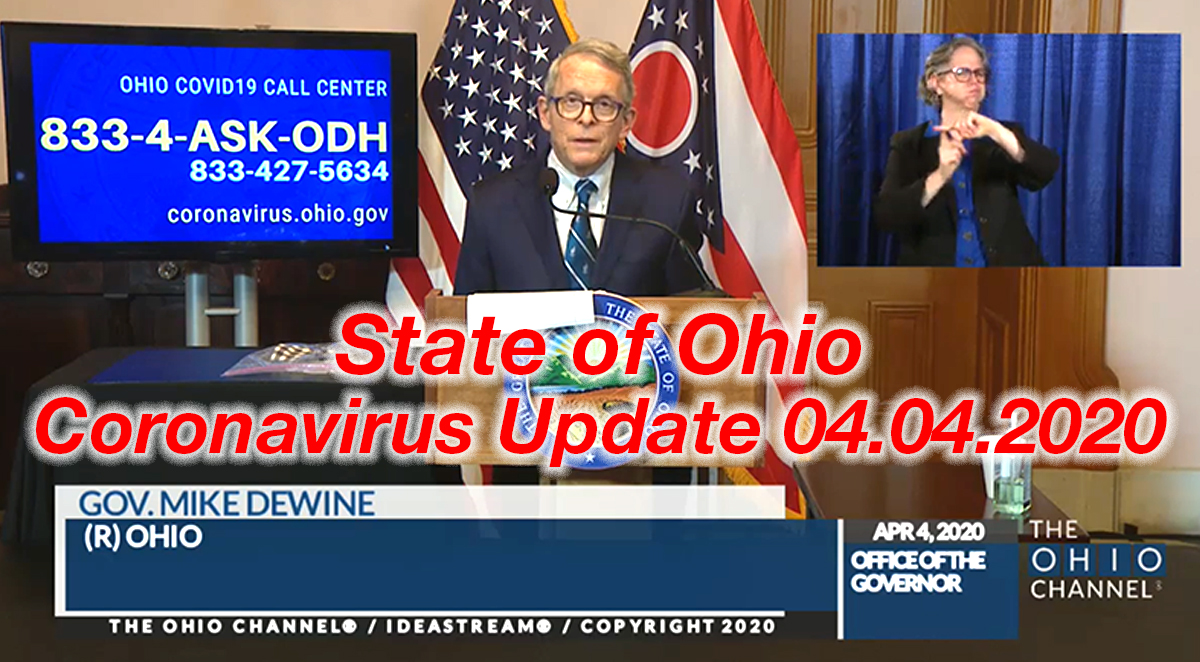 3,739 -
Confirmed Cases in Ohio
1,006 -
Number of Hospitalizations in Ohio
326 -
Number of ICU admissions
102 -
Number of Deaths
Around 42,000 people tested -
From a question, Number of people tested (they have quit publishing this number.)
Gov. Mike DeWine
Hospital Build-Out continues. We thank the hospitals.
Signed an order to expand tel-a-health, broadens the authority to access help easier. In the past you needed a face to face meeting. You no longer need that.
http://coronavirus.ohio.gov.businesshelp
http://2020census.gov
http://coronavirus.ohio.gov.jobsearch
- 23,000 jobs posted as of today
Department on Aging - Ursel McElroy Director
Food assets are essential, people are needed for delivering meals.
Dr. Amy Acton
By looking at other data, Google, Cell Phone Usage etc we can tell it is working.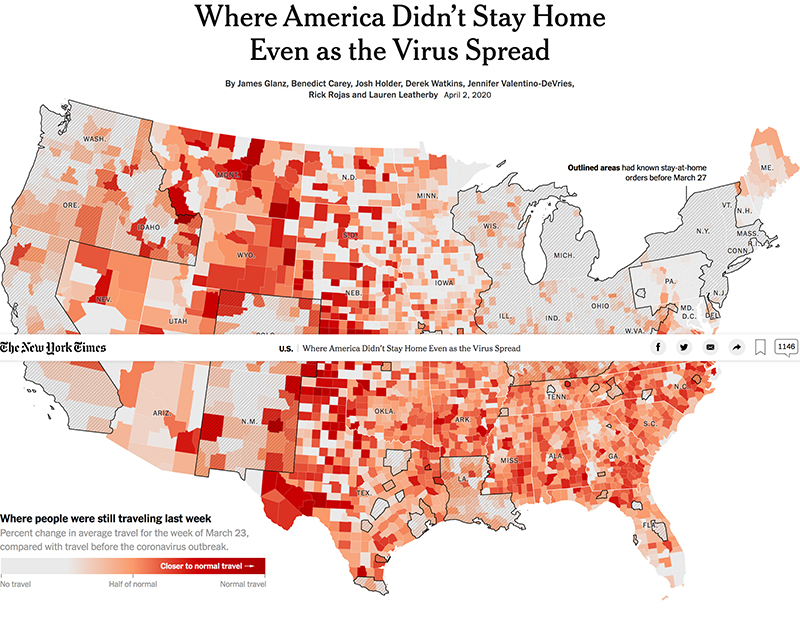 See map and New York Times article we posted earlier.Read it here at the New York Times.
https://www.nytimes.com/interactive/2020/04/02/us/coronavirus-social-distancing.html
Masks -
The cultural shift is about to happen. Masks are coming and it shows people who care for others.
You can make them at home, but be careful. Different materials and designs offer different amounts of protection.
These are not preventative, these are to stop us from spreading the virus to others. With COVID-19 a majority of people can be asystematic meaning they can spread the disease before they ever know they have the disease.
This is something we call all do to help each other.
We are fighting for lives right now.
.