Lakewood, Cleveland, Ohio and Great Lakes are crushing this stay at home order. Keep up the great work.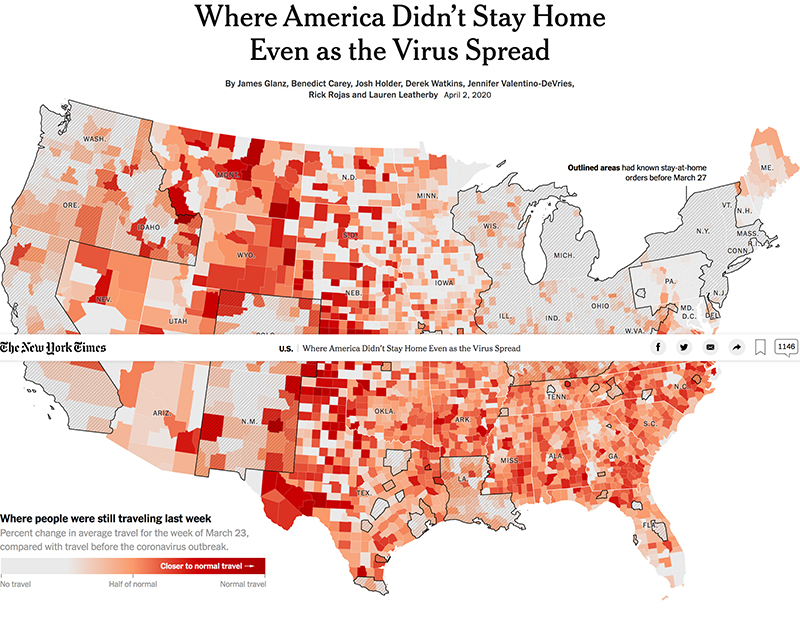 Map showing cell phone usage based on roaming from home cell. From New York Times.
Fascinating article about people staying and not staying at home.
Read it here at the New York Times.
https://www.nytimes.com/interactive/2020/04/02/us/coronavirus-social-distancing.html
.