With everyone sitting around looking for things to do and cleaning out old boxes come these three amazing photos from 1913 which according to one caption represent the "Spring Flood" of the creek on Belle Avenue. This would be the river that one administration left out of it property site assessment, for they never knew there was a river there.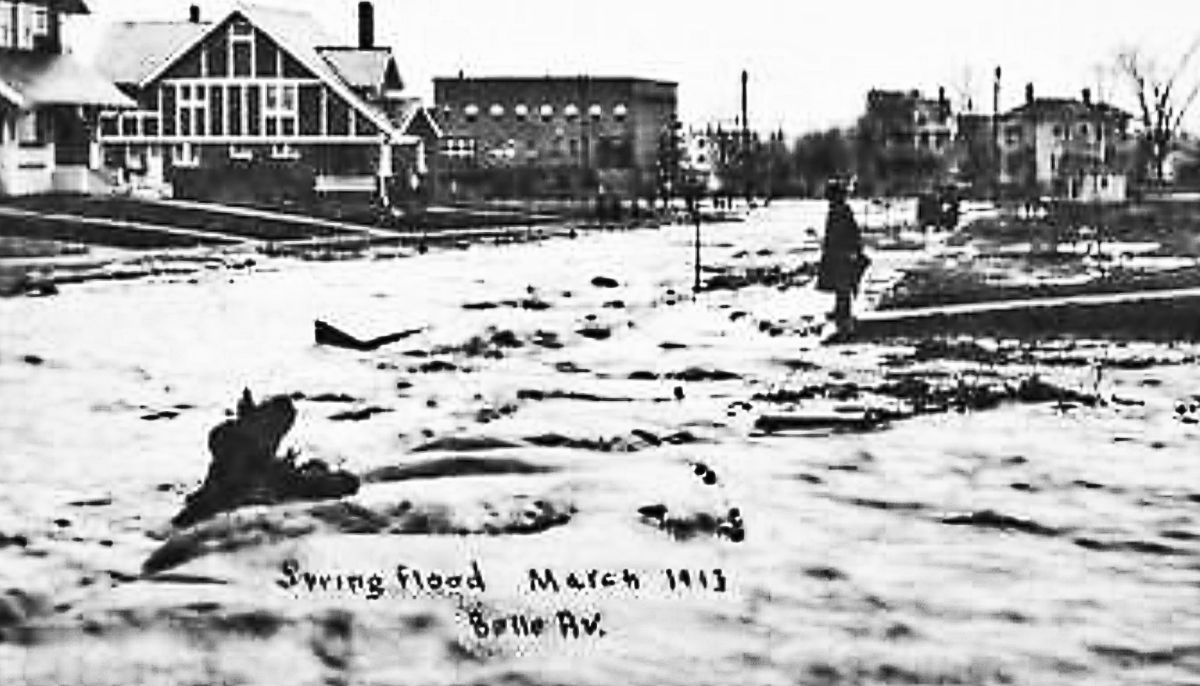 This would be about where Lakewood Hospital Emergency entrance was. You can clearly see it rising up over its banks of the pond then down Belle Ave.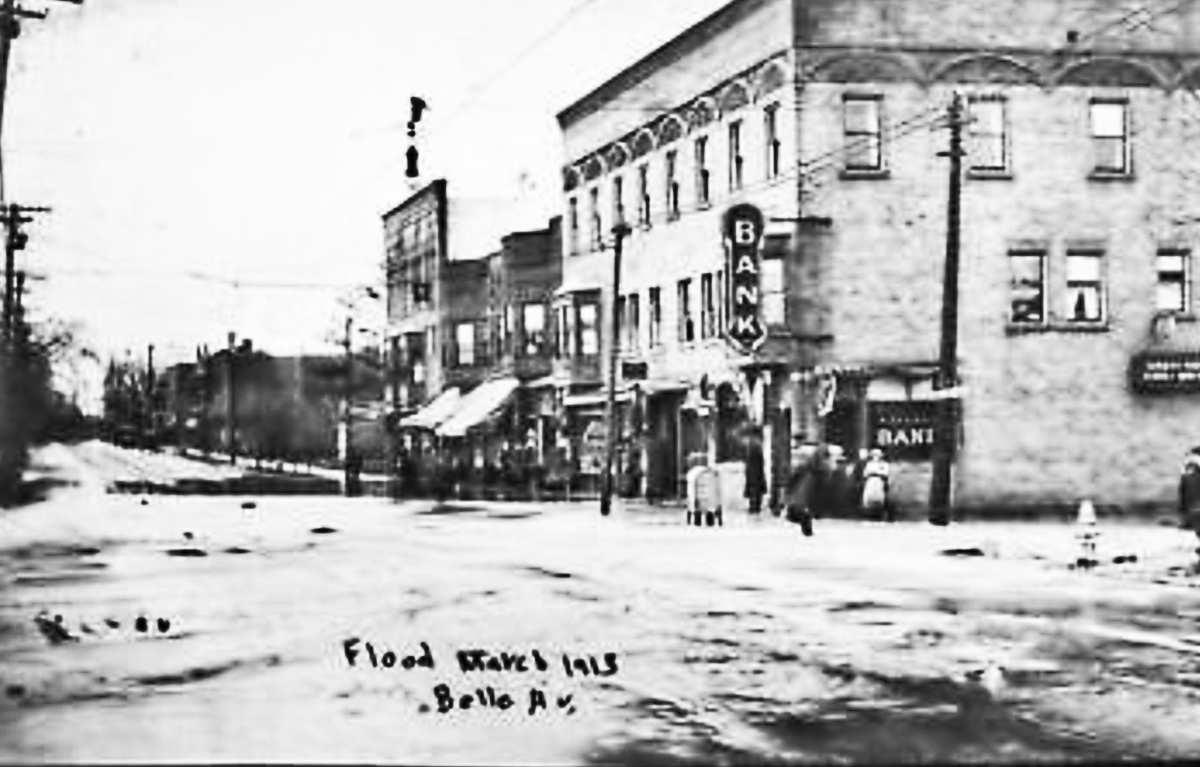 This would be at Belle and Detroit looking west. The river had been routed underground and covered. A pond formed in the creek, and was filled when they filled the creek. This became the courtyard, then the atrium as the ground would not support weight. Of course you cannot simply cover up a creek and get away with it.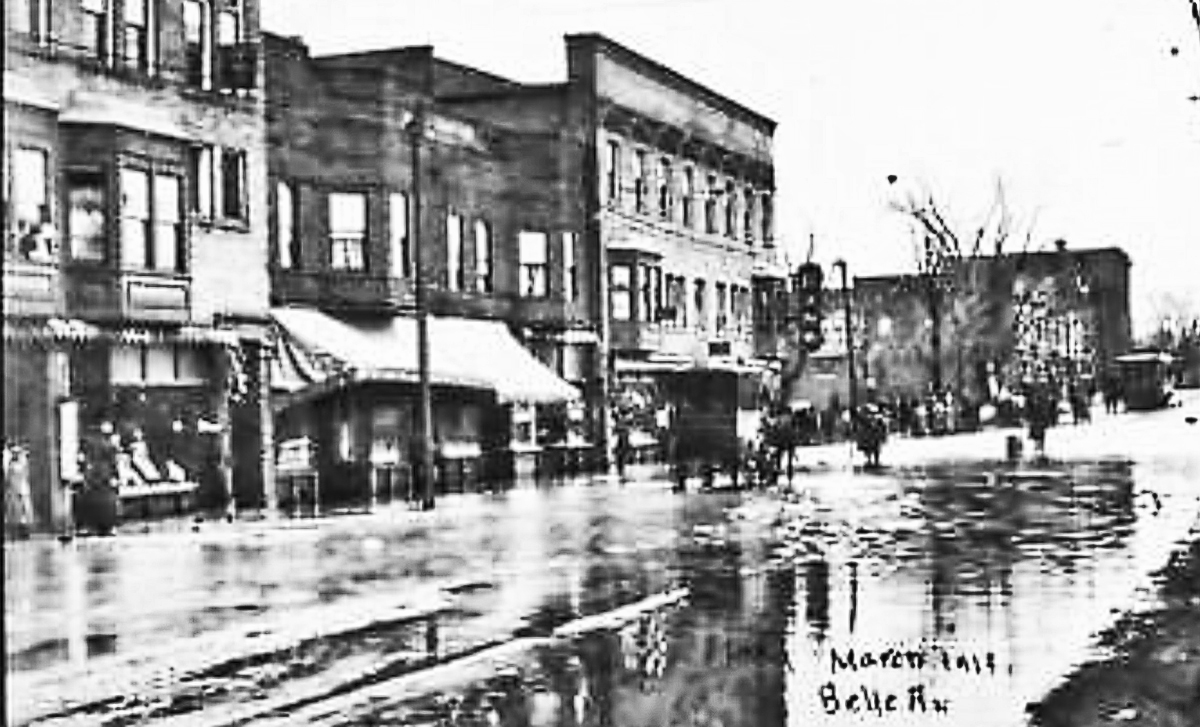 This was just a little proof of the power of the river. One maintenance man at Lakewood Hospital referred to it as "the constant war with that goddamn river."
And that is your history lesson for the day.
.