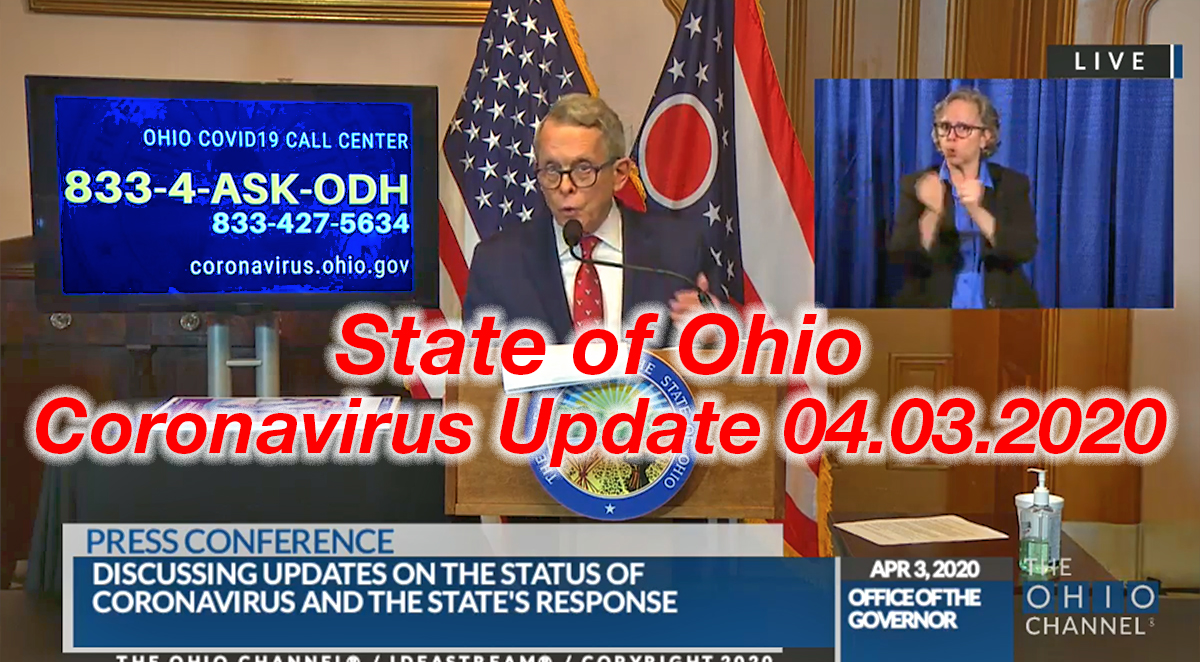 Mike DeWine…
3,312 confirmed cases *
895 people in hospital
288 in ICU
91 Deaths today
* The State of Ohio is lagging far behind in testing, which could be skewing the numbers.
This would be the fourth day they have not made public number of tests performed.
"We are switching over vendors and we are working quickly to change our testing over to a better system:
Today because of testing, our capacity has increased. But even with that capacity, many things are still missing, like swabs to take the test.
Ohio State and Ohio are working on filling holes.
Hole #1 Swabs, liquids and test tubes are needed for the kits! They could be coming in the next few days.
Hole #2 Testing machines have a shortage of chemicals that need to go into the machines to run the test.
Maj, Gen John Harris -
Practice good cyber hygiene, "Change passwords, update virus software and be safe."
Lt. Governor Jon Husted - Federal loans are out for small businesses. These loans can be forgivable, if you keep staff employees, and other things.
For more information -
http://coronovirus.ohio.gov/business
If you are looking for a job.
http://ccoronovirus.ohio.gov/jobsearch
has over 21,000 jobs on it.
Go to [url]http:voteohio.gov[/url] and request your mail-in ballot.
Dr. Amy Acton
1-833-427-5634 State of Ohio COVID-19 Hotline
Zip Code Data - We have to be careful how we interpret the data. A hot spot might not be a hot spot, it could be a hot spot for testing too. Some zip codes in Ohio have less than 100 people in them.
Keep your creativity going!
.