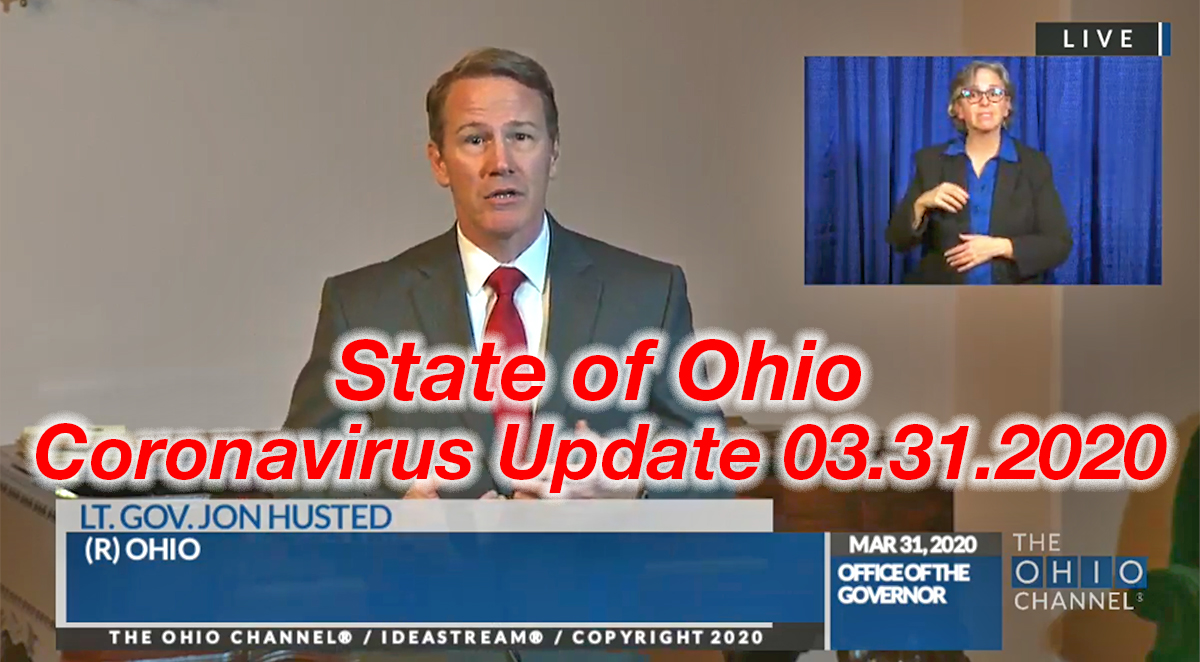 29,191
People Tested
2,200
Confirmed Cases *
585
in Hospital
198
In ICU
55
Deaths
70
out of 88 counties
429
Health Care Workers 20% of the cases
Dr. Amy Acton, Director - Ohio Department of Health
"Everyone should read this article from the Harvard Business Review
"Lessons from Italy's Response to Coronavirus"
https://hbr.org/2020/03/lessons-from-italys-response-to-coronavirus
You can see that Ohio's fast action could make a huge difference and we have to continue.
Dr. Amy Acton has issued an order so that the State of Ohio can track all ventilators, CPAC and BPAC machines in the state of Ohio. All people with any inventory must report their numbers every Wednesday by 5 pm.
"We are in the blue, not in the yellow. But we need to double down on our actions." Dr Amy Acton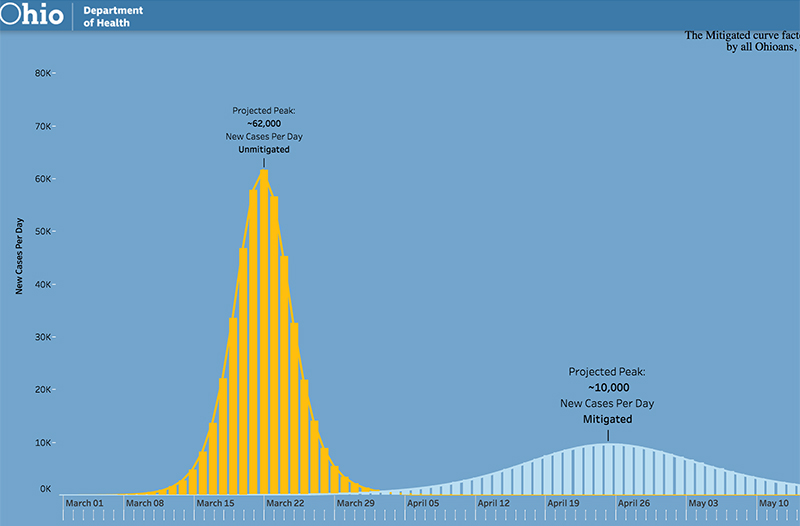 Battelle, with the help of Ohio State University, has come up with a rapid COVID-19 test. Currently they can process 200 tests a day, this will take it up to 1,000 test a day.
Ohio EPS has issued a stay on water cut-offs, if your water was cut off after January 1, you can call and get it turned back on at no additional charge.
Many offices that deal with Mental Health, and doctors dealing with various forms have mostly remained open, but if not, check out what is available from coronavirus.ohio.gov. Everyone should take a walk, listen to the birds, and clear our minds. It is a great way to recharge. Also be sure to check on friends and neighbors who might be cut off through this stay at home order.
If you know anyone contemplating suicide have them call - 1.800.273.8255
The State of Ohio is increasing the amount of call-in traffic they can handle at the COVID-19 number. Call In Center at: 833-437-5634
If you have issues with banks, mortgage companies, insurance companies please call them and work with them. There are many programs in action, or being enacted that can help you through these tough times.
We are all in this together Ohio
https://coronavirus.ohio.gov
1-833-4-ASK-ODH
833-437-5634