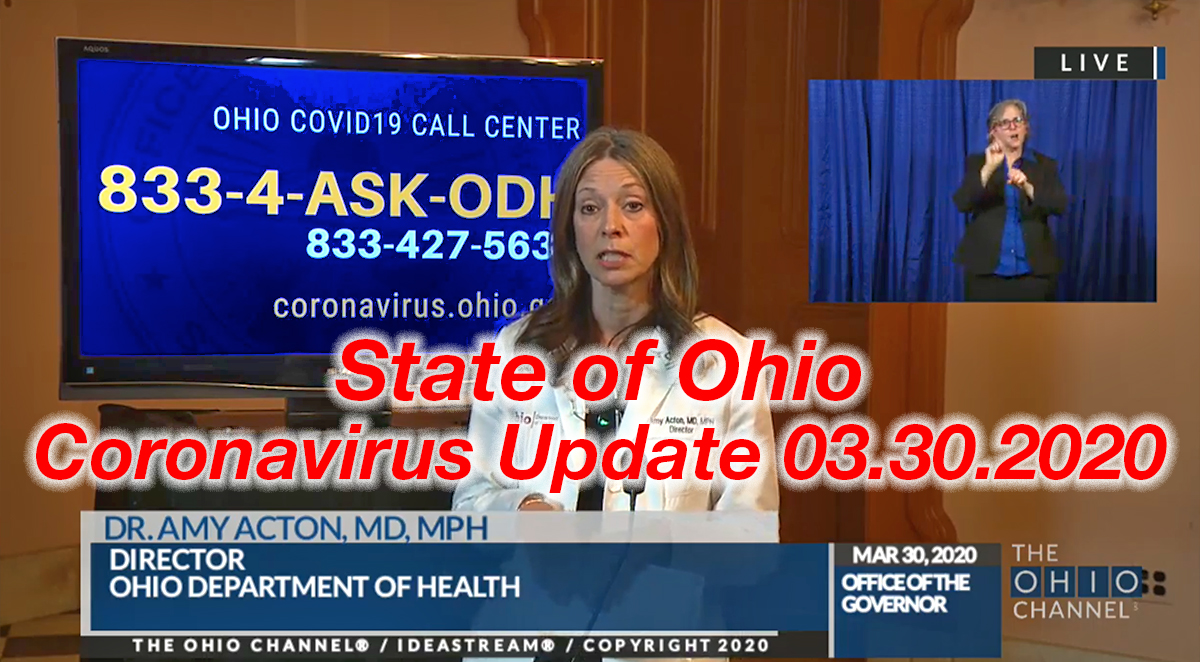 Here are the numbers.
27,723
People Tested *
1,933
Confirmed Cases *
4075
in Hospital
163
In ICU
39
Deaths
70 out of 88
counties
*State is still lagging behind in testing.
DeWine extended the time that schools will stay closed until the first week of May.
FDA approved Battelle mask sanitizing device at 11pm (as we reported last night).
Now they can clean 120,000 masks a day.
Deferred loans to the back end of their payments 90 days. It will be recovered on the backend.
This is from the State controlled banks, a small part of the market.
Asking other lenders and federally banked banks to pick up similar actions.
Absentee Ballot - Vote.ohio.gov request your ballot today!
State of Ohio COVID-19 Dashboard
all charts and graphs presented.
https://coronavirus.ohio.gov/wps/portal/gov/covid-19/home/dashboard
.