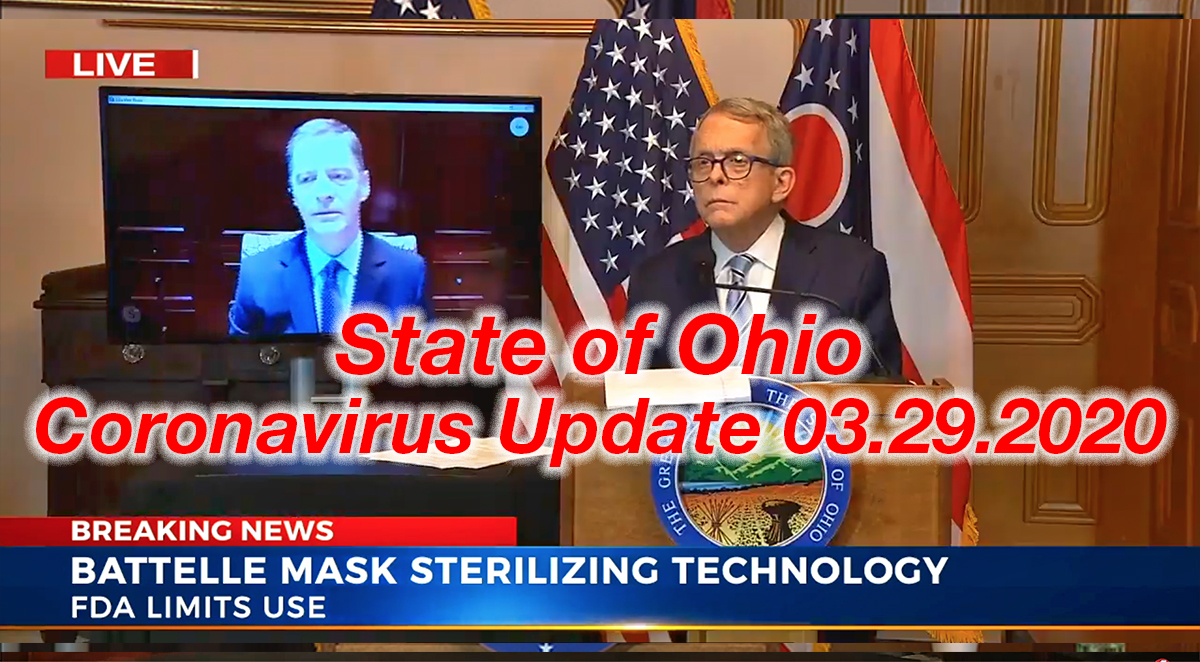 On the TV monitor is Lewis Von Their of Battelle Labs In Jefferson County.
COVID-19 In Ohio By The Numbers
66 Ohio Counties with at least 1 positive test
24,326 People Tested
1653 Tested Positive
403 Hospitalized
139 In ICU (on ventilators)
29 Deaths
State of Ohio still needs your help getting Personal Protection Equipment (PPE), call State of Ohio to sell or donate.
Battelle Labs telling the Governor help is on the way.
About Battelle Labs Click Here:
https://www.battelle.org/about-us
They now have developed a device with the ability to clean and disinfect 80,000 masks a day.
They are ready to go forward, but they are waiting for FDA Approval.
A little after 1 am they got news it was approved. Then found out later It had not been. Gov. DeWine called President Trump and the President said "he would get it done today."
A little before 10:30pm the FDA gave approval to Battelle to produce the devices.
They have a machine being built in New York right now and another on its way to be built in Manhattan. After that, one is headed to Seattle and another to San Francisco. After that they will have to see how the supply lines hold up to make up to two machines a week.
When asked "Is Ohio on the list to get one?" The President and CEO of Battelle Labs, Lewis Von Their said, "We have two machines ready to go in Jefferson County, and we will take in masks from all over the states."
Stay Home, We Are Turning The Tide
.