With the heavy rains, Rocky River has flooded it banks, especially on the South side, creating major headaches for those using the park to get around town. Most long-time Lakewoodites know, the fastest way to more places than you could believe is cutting through the Emerald Canyon. Pearl Road? Airport? Great Northern? I-480? Parma? Cuyahoga Valley Park?
But it is as flooded as I remember and it should continue to climb.

With nothing to do, many went walking down the hill to check it all out.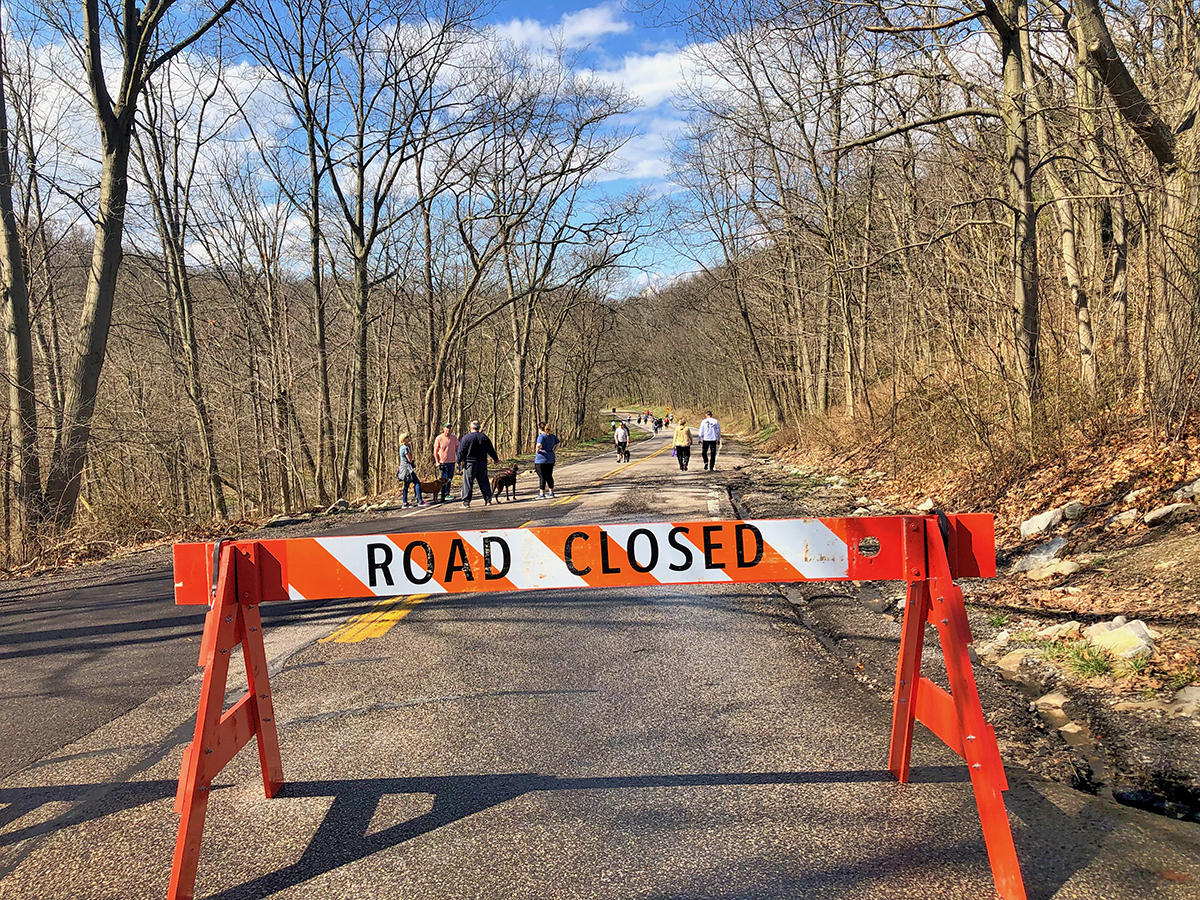 But we bring it to you!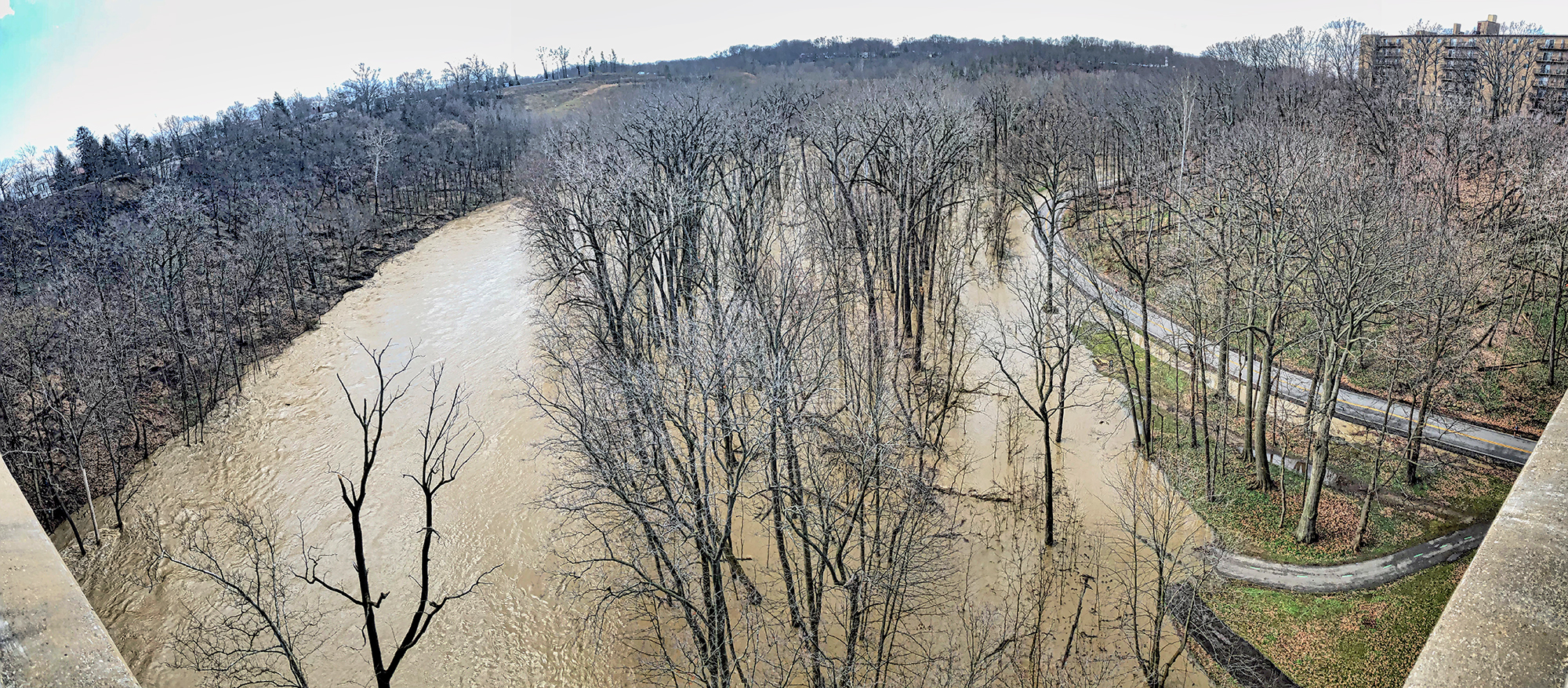 Be safe, do not drive through standing water.
.