Committee of the Whole voted unanimously tonight to appoint Sarah Kepple to vacant at-large seat.
Sarah is the owner of Gigalearn LLC, a company that provides tech solutions to libraries, businesses and nonprofits.
She has a Masters of Library Science. Founder of Action Together Lakewood Area (ATLA) and organized the No Hate in Lakewood rally last year after swastikas
were painted on driveway on Belle Ave. has worked on Nickie Antonio's State Senate campaign and others
Congratulations Council-At-Large Person Sarah Kepple!
Resume sent to Council...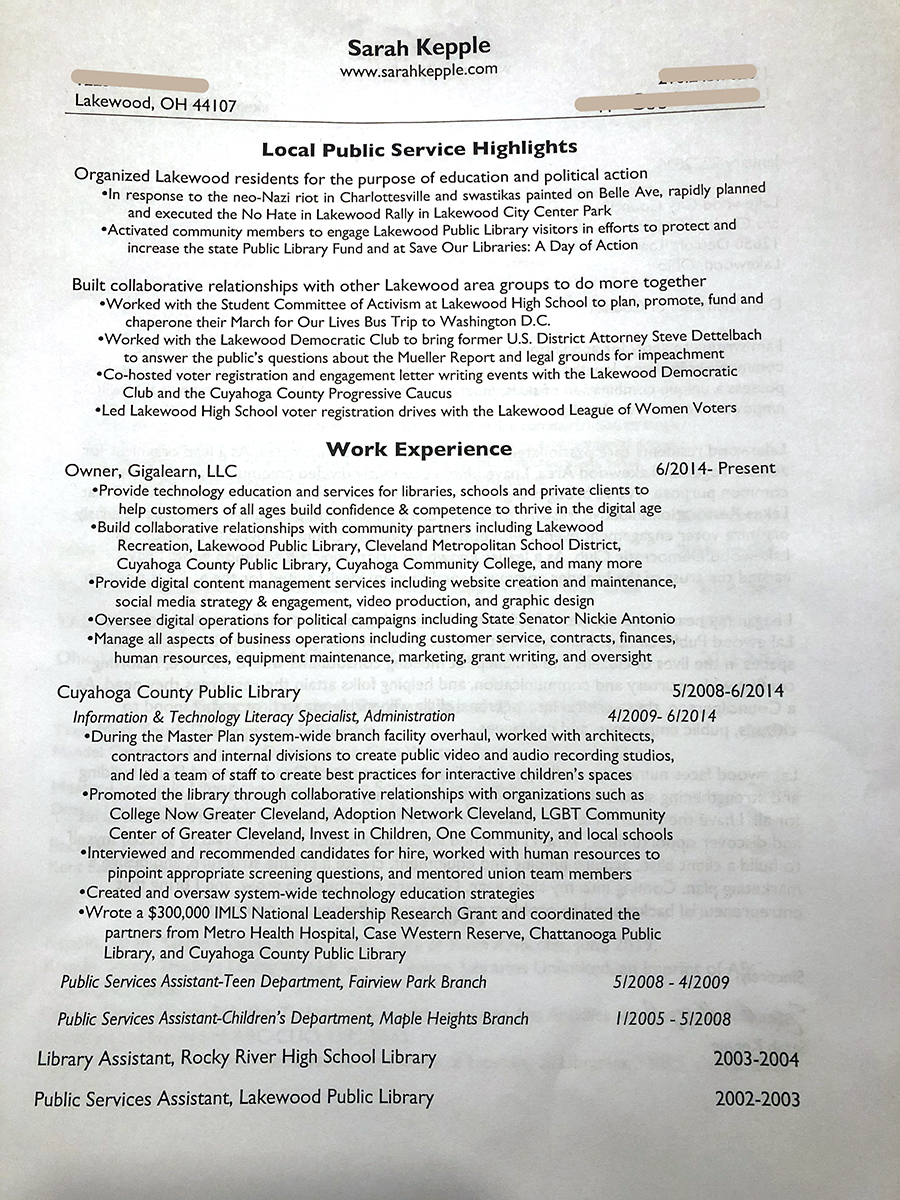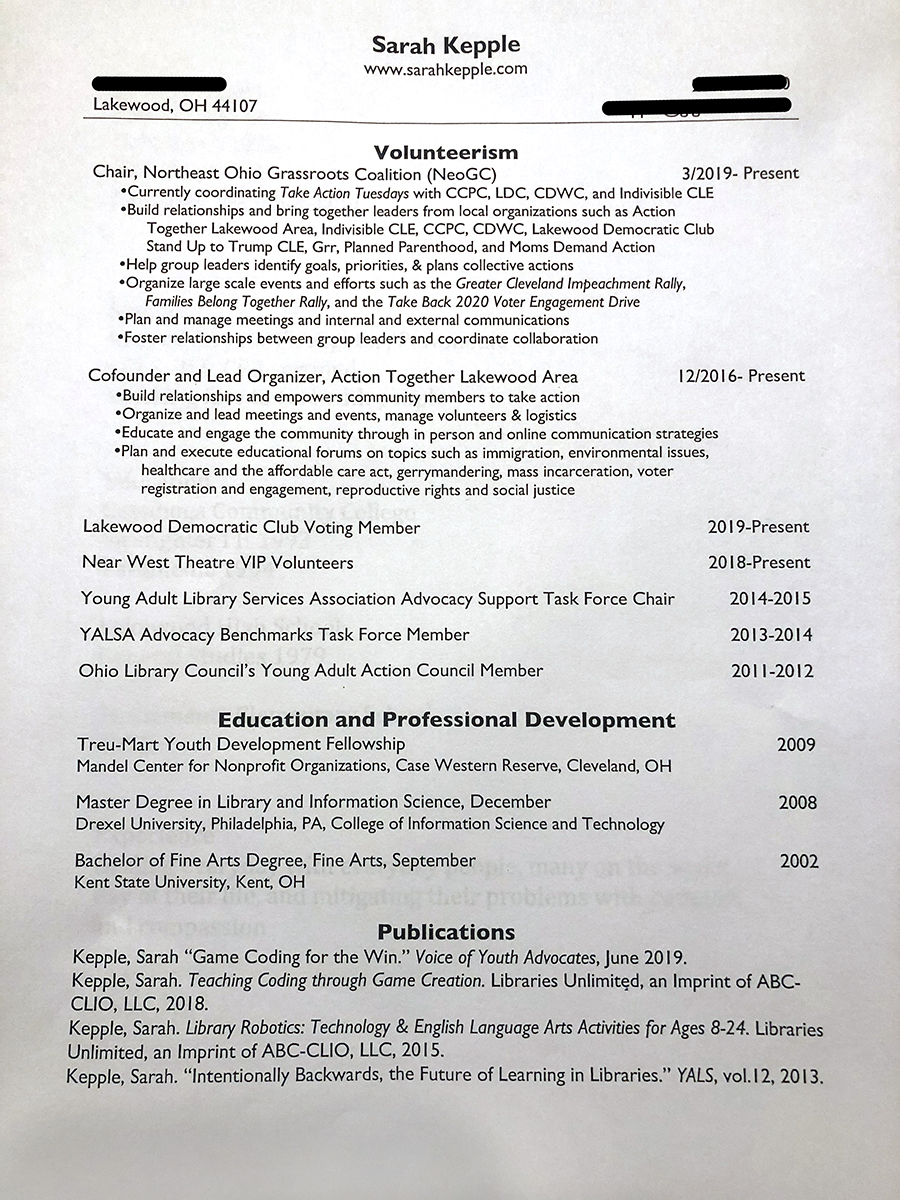 .