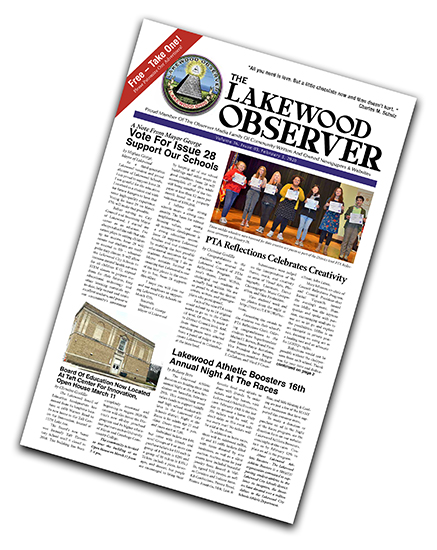 Pick it up at over 200 locations around town, or download it here:
http://media.lakewoodobserver.com/issue_pdfs/Observer_Vol_16_Issue_03.pdf
This issue we have an update on Lakewood's Trees by by Lakewood Arborist Chris Perry, who shows us in numbers that there are more trees in Lakewood than before, it is just that many of them are new trees. Amazing article. Also Mayor Meghan George talks about the up coming school levy and why it should pass. We also look at students, art, music teachers, and non profits. Speaking of music, Buzz Kompier has just published his 100th article reviewing local bands and their releases! For those that do not realize it Buzz's column and reviews have appeared in over 10 books, and hundreds of magazines. He also has an amazing radio show on WCSB.
Thank you to all, especially those who help continue this project of love and respect,
peace/love