Driving down the avenue with a couple friends it all became very clear, the best way for Lakewood's future.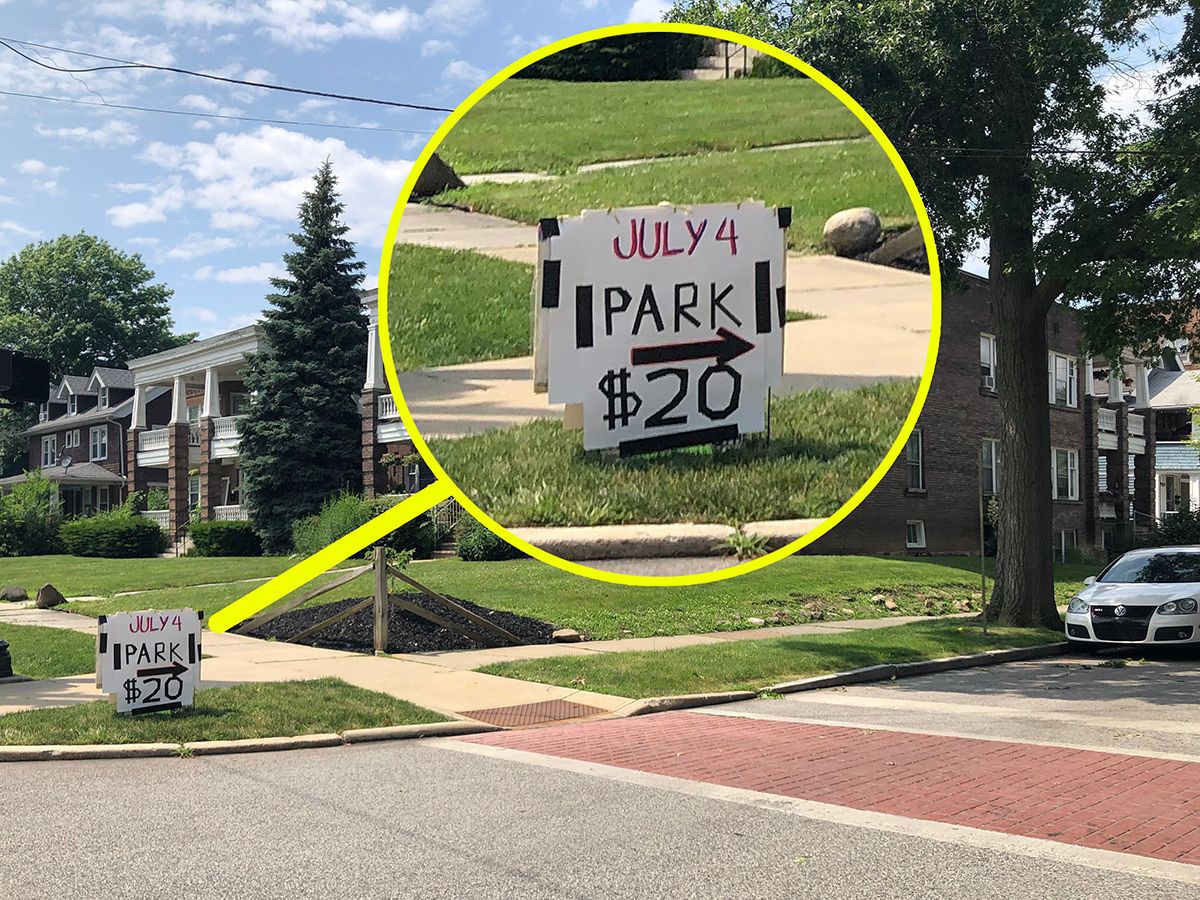 LCA charging $20.00 to park for an event after the City of Lakewood put no parking signs within a 4 block radius and farther.
So, let's think about this. City of Lakewood takes LCA through legal eminent domain, (parks and parking lots) for more green space and parking. This also puts more kids back into Lakewood Schools making them more cost effective and the handful of students left could move to St. Clements thereby filling that structure and saving it from the wrecking ball.
Of course this was first suggested on the Deck in 2006.
Happy And Safe Independence Day.
.