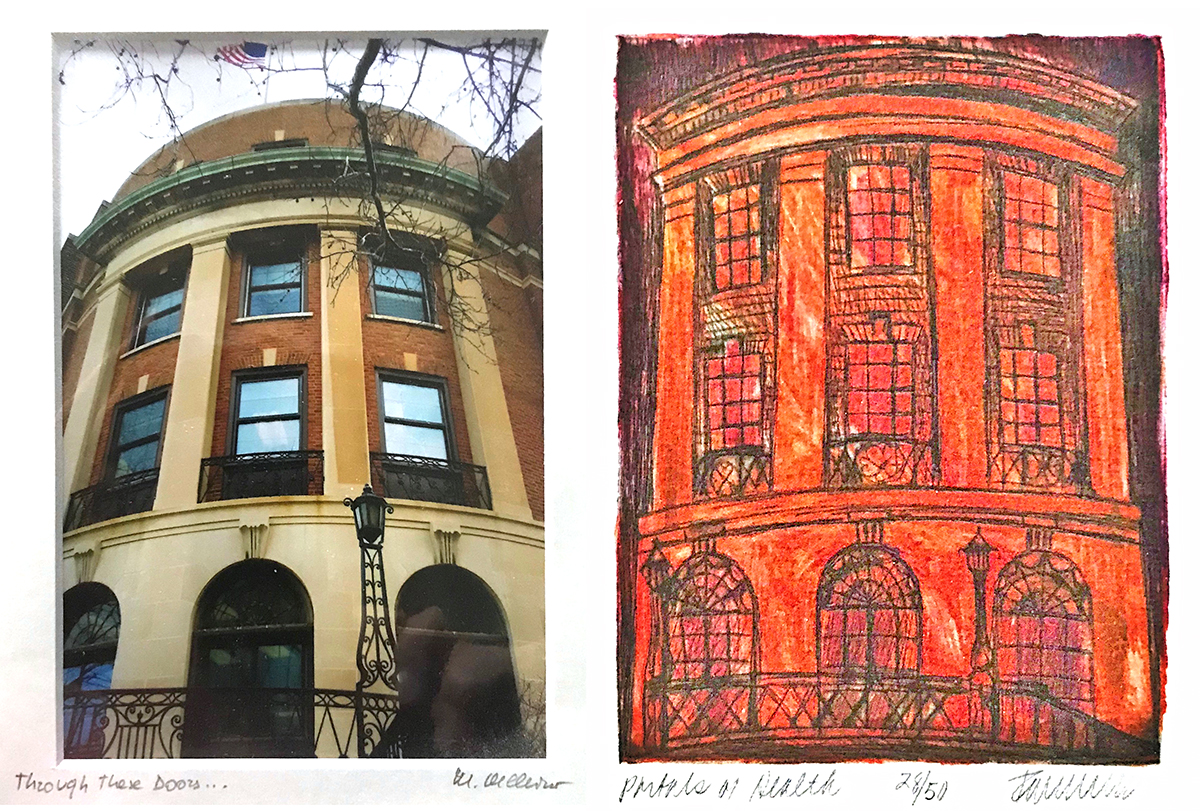 Left
Through these Dots…
Original limited edition photograph by Marcello Mellino, MD.
As commissioned by Lakewood Hospital for the Medical Staff.
January 30, 2016
These doors-which are the oldest remaining section of Lakewood Hospital - were once the entrance into this healing environment where patients entrusted Lakewood Hospital physicians with their care during their most vulnerable times.
We recognize and thank our valued physicians for meeting the health needs of Lakewood Hospital patients and the community.
Right
"Portals of Health" artist unknown was given to all Lakewood Hospital employees.
Wait till you see what is next!
.