"To know your future you must know your past." George Santayana
While some focus gleefully on the destruction of Lakewood Hospital, which I suppose I understand as it represents one of the largest and darkest moments in Lakewood's history, I have been working with historians, doctors, lawyers, patients, architects, and most importantly the people who worked there, and the people who were born there, of whom I am one.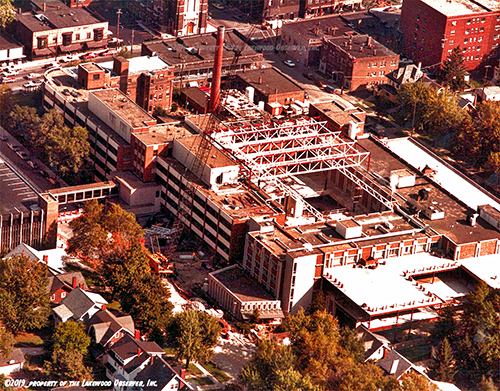 Lakewood Hospital finishing the atrium in 1981.
(property of the Lakewood Observer, Inc.)
This is not the gleeful funeral of Lakewood Hospital, but a celebration of Lakewood Hospital, and what it meant to this community for 110 years. The Lakewood Observer is assembling images, artwork, film, prints, newspaper clippings, to add to our extensive collection of Lakewood Hospital documents/images acquired over the years in Lakewood for access in one large photo database about Lakewood Hospital.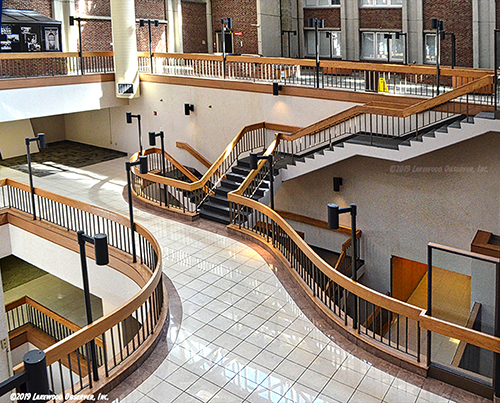 Inside the finished Atrium. What happened inside the Atrium on 9/11/01 that changed the appearance of the atrium forever?
We will answer that and many more questions, and stories in and around the hospital.
(property of the Lakewood Observer, Inc.)
Observers have dug back deeply into Lakewood Hospital history and lore to find one-of-a=kind items you will find nowhere else. Stories you will find nowhere else. And a celebration of love like nowhere else. Respect for what was one of Lakewood's finest accomplishments for over a century. No tears, no fears, no politics, just memories from our archive.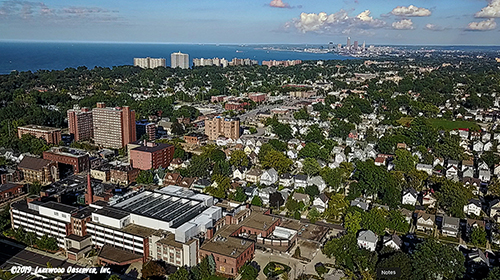 Aerial photo of Lakewood Hospital, November 2018.
(property of the Lakewood Observer, Inc.)
If others would like to send us photos, please do. They will be archived in a special library available to all.
Email to
production@lakewoodobserver.com
As Lakewood moves into the future and our next chapter, it pays to remember and honor our past accomplishments and understand how we got to where we are now and in the future.
"A people without the knowledge of their past history, origin and culture is like a tree without roots." Marcus Garvey
.